2K and Turtle Rock studios have announced the Evolve Open Beta for Xbox One. The Evolve open beta event will start on January 15th and end shortly before the games release on February 10th. The traditional "Hunt" game mode will be playable. In addition another game mode will premier during the Beta. The new game type, known as Evacuation, is a dynamic cooperative game type that promises to offer tons of replay value.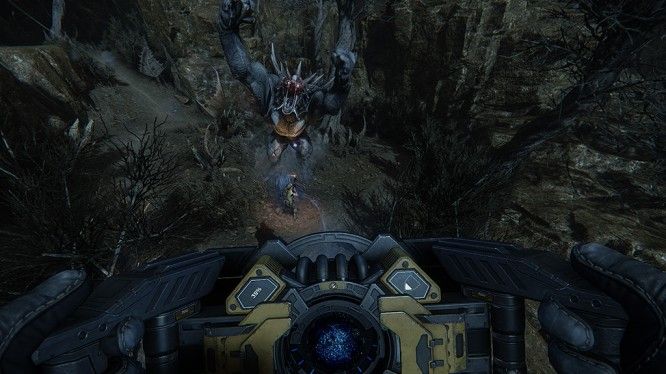 During the Xbox One Open Beta, fans can play Evolve's "Hunt" game mode with access to the first two monsters (Goliath and Kraken) and first eight hunters (Markov, Maggie, Val, Hank, Hyde, Griffin, Lazarus, and Bucket) across all 12 maps that support "Hunt" and are included at the time of launch. That is eight more maps than people played during the Big Alpha!

Starting on January 17th players can get their hands on "Evacuation" for the first time! "Evacuation" is Evolve's dynamic campaign that combines the full array of maps and modes in a unique experience that is different every time you play. Additionally, any Hunter and Monster characters you unlock while playing the Xbox One Open Beta will carry over when the game launches!
In other evolve related news, 2K revealed the third playable monster. The newest addition to the family has been dubbed "The Wraith", a stealthy assassin style creature that will sneak up and devour its enemies.
Related:
2k Games
,
Beta
,
Evolve
,
MMORPG