A post on the official Battleborn website has been made which discusses many of 2K's plans for Battleborn post-launch content. In the post, 2k Game staff have announced that development on Battleborn is officially done, and that they are now in the process of developing content and additions for the game following its upcoming May 3 launch date.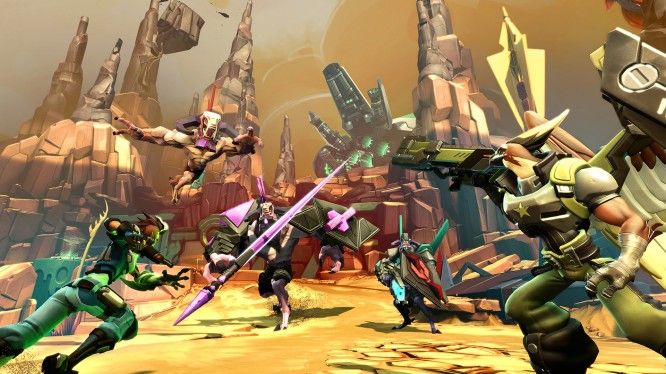 The post outlines a number of updates and additions which will be coming to the game post-launch. Five new heroes will be added to the roster, which will bring the total number of playable characters in the game up to 30. The first new character which will be released is Alani, who is armed with a wide array of water-based powers that she can use to heal allies and harm her foes. Playstation 4 players who participate in the upcoming open beta will be able to unlock Alani immediately when she becomes available; other players can unlock her as usual, by playing through the game.
In addition, the post explained that five Battleborn add-on packs will be available for download shortly after launch. The downloadable add-on packs will cost $4.99 each and will include a new PvE Story Operation, as well as new costumes and taunts. The new story operations will be playable both solo and cooperatively, either online or in a local split-screen format.
Players who wish to learn more about the upcoming content should read the Battleborn post-launch content post.
Our Thoughts:
Squeee! New characters are always a ton of fun, and we're eager to hear more about them! Also, the downloadable packs look like they're a good value – 5 dollars is pretty reasonable for DLC by anyone's standards – and the fact the focus on co-op play remains consistent throughout the content added by the DLC is great. This looks like an amazingly fun game, frankly.
Source: Battleborn Official Website
Related:
2k Games
,
Battleborn
,
DLC
,
Launch
,
News