Today, Activision Blizzard Media Networks announced the new MLG.tv Enhanced Viewing Experience at the IAB Digital Content NewFronts 2016.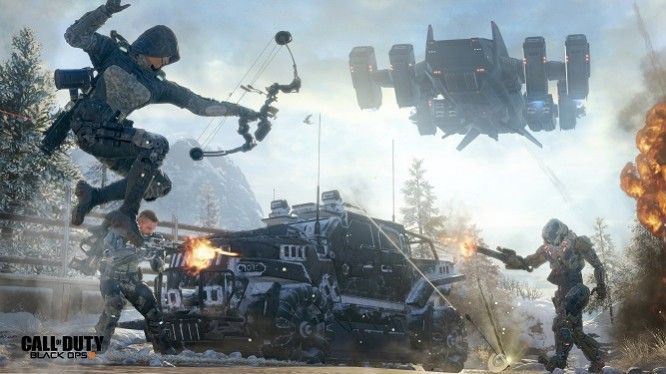 The goal of the MLG.tv Enhanced Viewing Experience is to make eSports more interactive and accessible by using a built-in algorithmic system to display match statistics, leaderboards, and in-game insights. These new high-definition features will be available for the first time, during the MLG Anaheim Open Call of Duty tournament, on June 10 through MLG.tv and Facebook.
"We're building a network dedicated to the thrill of competition and the passion of the fans," said ABMN chairman Steve Bornstein. "MLG.tv will play a defining role in realizing the full potential of this audience by creating meaningful, memorable and shareable content."
Also announced was the network's host, Chris Puckett, who will be responsible for conducting interviews, producing game highlights, and creating news segments. Puckett is a former eSports caster and professional Halo player who first entered the competitive scene in 2004.
"Esports is an exciting space and continues to be a growing priority for us," said Dan Reed, Head of Global Sports Partnerships for Facebook. "With over 1.6 billion people on the platform and a growing suite of VOD and live streaming products that partners can use to increase engagement, Facebook is uniquely positioned to help esports fans connect around exciting moments and great esports content."
Our Thoughts:
In order for eSports to succeed, there needs to be a strong foundation in place. In the past few years, Activision Blizzard has quickly adapted to new trends in the industry. This can be easily seen with the recent increase in popularity of titles such as Call of Duty: Black Ops III, Heroes of the Storm, and Overwatch. It's not that the studio didn't previously release high-quality, eSports worthy titles, but they weren't necessarily cultivated to succeed on a competitive front, aside from StarCraft in South Korea.
Source: Business Wire
Related:
Activision
,
Blizzard Entertainment
,
eSports
,
MLG
,
News