It's the Age of Conan ninth anniversary, and as is often the case with MMO celebrations, the players are the ones getting the presents. In specific, a free level 80 character is being handed out to everyone who logs in starting today.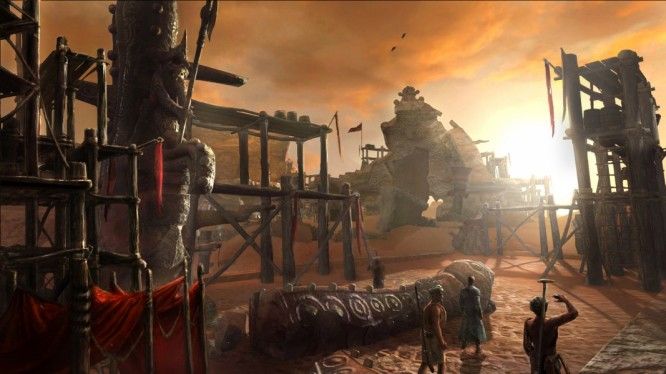 Everyone who fires up Age of Conan between now and the end of the month will be automatically granted a level 80 character boost as well as an additional character slot. The offer is made to any account in good standing that has existed between launch and the start of the event.
The anniversary celebration is extending in-game as well, with the return of the Shadows of the Past event and extra Atlantean Shards granted to those who take part in the Raid Finder. Full information can be found on the game's website.
Our Thoughts
A free max-level character and incentive to join in the Raid Finder? Sounds like a pretty good deal to us. The additional Shards should be very helpful for those who run endgame content in Age of Conan, and the free 80 will be pretty helpful to returning players. Happy anniversary, Hyboria!
Source: press release
Articles Related to Age of Conan
New Age of Conan Director Promises Changes
Age of Conan Review
Combat in Conan Exiles Due for Major Adjustment
Related:
Age of Conan
,
Event (In Game)
,
MMORPG
,
News