The newest expansion to Star Trek Online is coming soon and bringing new content that will carry the game through the rest of the year and in to 2017 with Agents of Yesterday – Artifacts.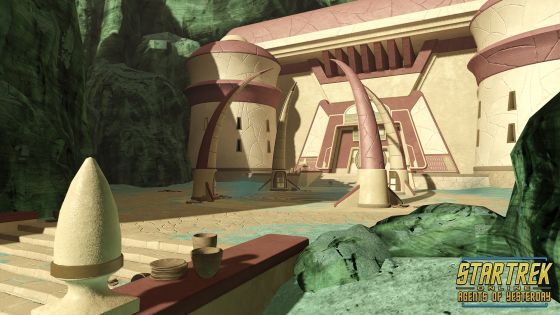 Agents of Yesterday – Artifacts will have Captains reunite with the Lukari, a warp-capable species that was first introduced in Season 11. The Lukari look to expand their efforts to explore an alien solar system that holds untold mysteries stated to have "long lasting consequences" for the game.
The Artifacts update will also introduce the return of Starbase K-13 as part of a Fleet Holding themed around the original Star Trek series, as well as the previously mentioned lighting and graphics updates that were first introduced to the PS4 and Xbox One editions of the game.
Agents of Yesterday – Artifacts is slated to release on October 25th. More information can be found on the STO site.
Our Thoughts
Any chance to envelop ourselves in the very first Trek series is most definitely welcomed by us! In addition to enjoying the classic ambiance, we're also very eager to join the Lukari on their mission of exploration. We can't wait!
Your Thoughts
What do you think about the upcoming Artifacts update? What sorts of things are you expecting to come from the new mission? Be sure to tell us what you think below!
Source: Press release
Articles Related to Star Trek Online
Star Trek Online Triple Faction Pack Giveaway Part 2
Star Trek Online – Agents of Yesterday Review
The Crystalline Entity Returns to Star Trek Online
Related:
Agents of Yesterday
,
News
,
Star Trek Online
,
Update