World of Warships isn't even in open beta, but they keep cranking out new features. Wargaming has announced the newest update for their naval combat MMO. Along with the new feature announcement, Wargaming has also announced an upcoming beta weekend for the game.  The recent announcement centers around a new class of ship, the aircraft carrier. With the introduction of the aircraft carrier class, bringing the total class of warships up to four, players also have the chance to take advantage of stealthy destroyers, stalwart cruisers and devastating battleships.
More than just a new 3D model,Aircraft carriers offer a unique angle to combat. Along with the release of the new class, comes a brand new gameplay mechanic. Aircraft carriers deliver RTS style gameplay and the ability to launch three types of warplane squadrons (fighters, dive bombers and torpedo bombers) against any opponent.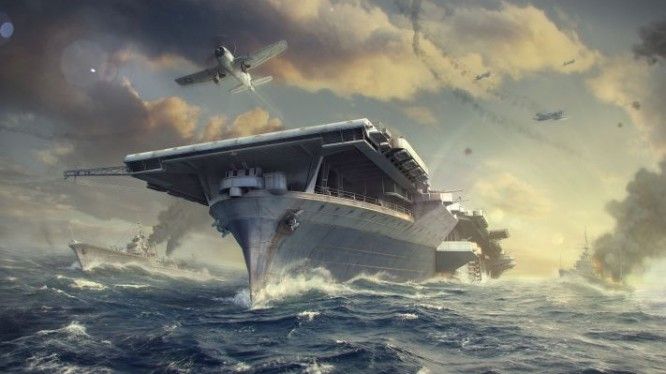 World of Warships is still currently in an internal testing phase. It is unknown at this time when the game will be released to the public. Wargaming has been doing a great job of announcing additional content for World of Warships, we are excited to see what else they cram in to the soon to be released naval MMO.  For more information on World of Warships, please visit the official website for complete details.
Related:
Beta
,
MMORPG
,
Update
,
Wargaming
,
World of Warships