Sandbox Interactive has concluded the 4-week Summer Alpha event for Albion Online and it's looking at improvements for the upcoming Closed Beta.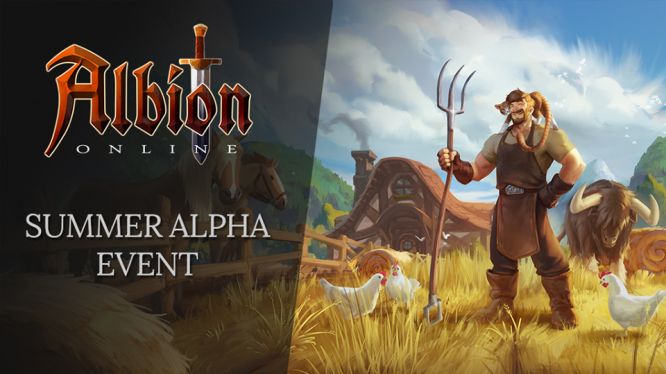 A total of 18,279 players from 155 countries took part in the alpha this summer. There were also a grand total of 37,861 buildings constructed and 22,594 characters were slain in PvP. While the numbers aren't broken down, there do appear to be a decent amount of players who were interested in both the PvP and PvE elements of the game. Now that the event is over, Sandbox Interactive has established a roadmap for improving gameplay with a few key focus areas.
Highlights of the roadmap include:
Flattening of the gear power curve to ensure more balanced PvP
Tailoring gear to 19 different combat styles
Removal of Silver Tax
Complete rework of Learning Points system
Expansions on the "Hellgate" concept
Introduction of Open World PvP events
Improved Guild Management tools and logs
It seems that the community is definitely excited about these upcoming changes and is looking forward to the closed beta. There have already been more than 15 pages of responses to the official forum post and most players seem eager about the game's success and are curious when the next phase of testing begins.
There hasn't been any official word on when the beta will begin, but be sure to check back with MMOGames in order to stay updated on future events involving Albion Online.
Related:
Albion Online
,
Alpha
,
Beta
,
MMORPG
,
News
,
PC