Sandbox Interactive, developers of sandbox MMO Albion Online, have released a new video blog introducing their farming feature. While already tested in Albion Online's previous Winter Alpha, the farming concepts and game play have since been further improved and have been given a central role in Albion's player-driven economy.
 New Farming Video
"Farming plays a crucial role in the player-driven economy of Albion Online," Emil Östlin says. "and the marketplaces will be a hotspot for buying and trading goods."
In the video blog, Lead Game Designer Robin Henkys, Game Designer Emil Östlin and Technical Director David Salz explain how farming is essential for activities like housing, controlling territories, feeding soldiers and transporting goods. Whether players choose to grow seeds into nutritious plants or baby animals into strong horses to transport items and resources, farming offers lots of possibilities to peacefully-minded players.
Albion Online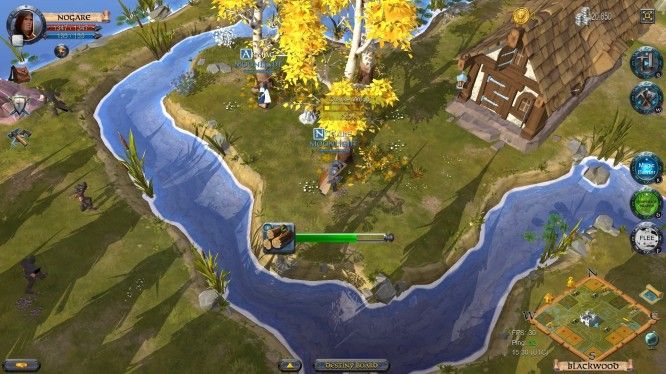 Albion Online is a top-down third person sandbox MMORPG. In it, players build, farm, and fight to carve out a home, cultivate it, and defend it. There are no levels and no classes. Everyone is a man of his own fancy.
Albion Online will be available for computers and mobile devices. The final release date has not yet been determined.
For more on Albion Online, stay tuned to MMOGames.
Related:
Albion Online
,
MMO
,
MMORPG
,
News
,
Sandbox
,
Update