Sandbox Interactive is back with a brand new update that is said to bring "something for everyone" in Albion Online, from new content to balance changes and general improvements. Introducing the Albion Online Faye update, the latest to hit the servers.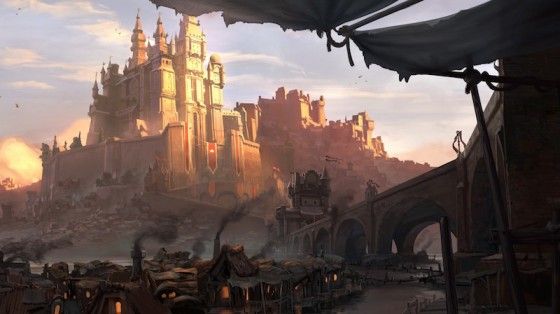 The Faye update introduces a new biome, the Forest. Itholds Wood, Hide mobs and Rock for players to try and obtain, but one should beware of the Forest Spirits roaming this environment, as Forests are deeply engraved with Albion's ancient magic. Spooky or not, the ambiance will surely be better from now on as the official game soundtrack has been added along with some ambient sounds. There will be more sound effects coming to the game in the future but this is already a good start to feel more immersed.
Guild warfare is also live with the Faye update, which introduces Royal Guild Territories. This involves the fight for dominance over the Watchtower Territories in both yellow and red zones, and the current adjustments mean that only members of the occupying guild are able to gather resounrces in the territory, and even receive an additional bonus while doing so.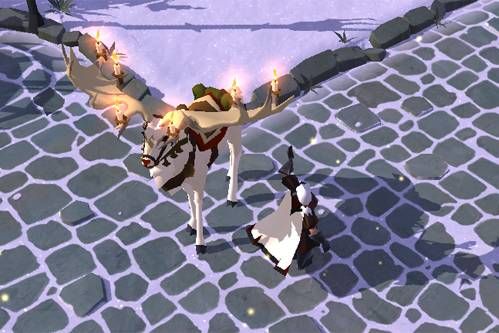 Various changes and improvements have been applied to mounts, buildings, essences and transmutation, and a set of emotes has been added as well. Last but not least, the Faye update introduces winter season in Albion and players can craft themselves a Yule Stag to celebrate the holidays, that is if they manage to defeat Uncle Frost to obtain the recipe.
You can get the entire list of changes on the official update page or also watch the official update trailer for the Albion Online Faye update below:
Our Thoughts:
Albion Online is keeping busy while keeping players busy as well, which is a really good sign if you ask us. It's good to see updates being rolled out frequently and we can only imagine things will continue to improve while developers iron things out – we definitely like watching Albion's evolution.
Your Thoughts:
Have you been playing Albion Online? How are you enjoying the content and the latest updates? Let us know in the comments below!
Source: official website
Related:
Albion Online
,
News
,
Sandbox Interactive