Albion Online has gone through a lot of iterations, adjustments, and tweaks over the course of its development. However, it looks like all of that work is finally seeing a reward as the Albion Online launch date has been finalized.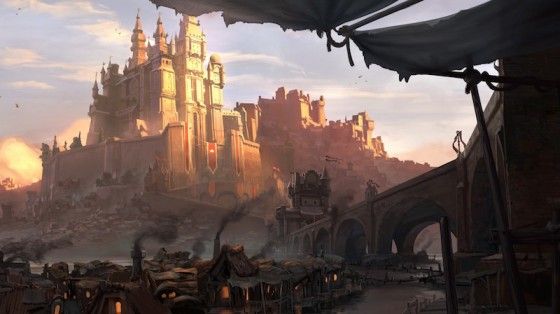 The Galahad update, which will introduce new cities, several balance adjustments and more, is the first step towards launch as the game servers will be wiped and the new content will go live on March 13th. After that, another major update named Hector is planned for late May or early June, which will focus on a UI rework, quality-of-life changes for guilds, and improvements to the starting experience for new players.
It all culminates to the game's final launch on July 17th, where server wipes will be halted and players are encouraged to "shape the world of Albion from day one". A video with information on the lead-up to launch with game director Robin Henkys can be seen below.
Our Thoughts
This summer is looking like an exciting time for Albion Online fans as well as fans of sandbox MMORPGs! Albion Online has been a title we've been very intrigued by and we are definitely eager to step into the world and make our mark.
Your Thoughts
Are you a Founder of Albion Online? Are you waiting on impressions from the final release? Is there a different sandbox MMO you're excited for instead? Share your thoughts with us below.
Source: press release
Articles Related to Albion Online
Albion Online Final Beta Review
Albion Online and Innovative Ideas
Albion Online Cities Get Some Character in Next Update
Related:
Albion Online
,
Launch Date
,
MMORPG
,
News
,
Sandbox MMO