Albion Online has turned one year old and its already walking on its own two legs, bless. To celebrate the Albion Online one year anniversary, the team at Sandbox Interactive are looking back at the year that was and holding a celebratory raffle for players.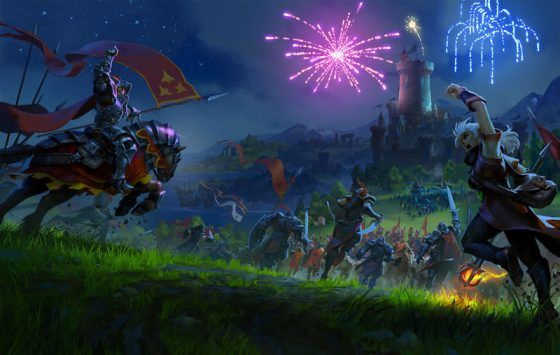 The retrospective look at Albion Online's first year is pretty darn comprehensive, taking fans through launch on July 17th of last year and the features added with the Joseph and Kay updates. The post then, naturally, looks to the future of its next year, noting features of the upcoming Merlyn update and other updates that will hopefully bring different types of players together.
"Now that the community has somewhat consolidated and we have a clear idea of which players are sticking with Albion and why, it becomes easier to develop directly for these players," said director Robin Henkys in the post.
As for that whole raffle thing, there's a Gleam giveaway link set up just for that. Fans have the chance to win themselves a Legendary Pack for the game and a signed Merlyn update artwork poster as the top prize, with other prizes like additional packs, a signed LandFall book and 10k in-game Gold up for grabs. The contest will run for the next seven days at the time of this writing.
Our Thoughts
While we're all thinking back on the past year of Albion Online, why not take a moment and check out our own writer's take? And if you've got thoughts about where this sandbox stands, feel free to share them with us in the comment section below.
Source: press release
Related:
Albion Online
,
Anniversary
,
News
,
Sandbox MMO