Albion Online's Summer Alpha is the most productive alpha yet. To celebrate, Sandbox Interactive have added a new PvP area.
Albion Online Summer Alpha Stats
Sandbox Interactive, developers of sandbox MMORPG Albion Online, have released stats about the currently running Summer Alpha 2015. With more than 15,000 players from roughly 150 countries, previous Alphas were blown away by the summer numbers.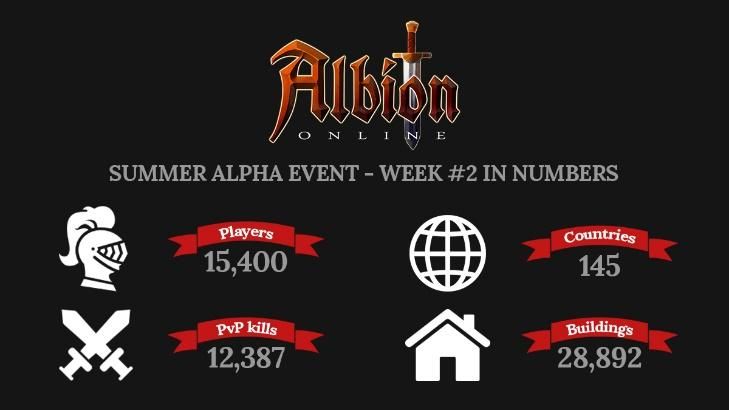 During the period, a lot of player feedback has been collected in order to improve the game. A lot of it has already been implemented directly.
Deadlands Open
Today, Sandbox Interactive has released a new content patch, opening the Deadlands to players. The Deadlands are brand-new full PvP clusters. Next to the wicked and eerie landscape, players can find rare T7 and T8 resources. Guilds also have more than 20 new territories to conquer and claim for themselves. One of the dungeons in the Deadlands also hosts a new boss fight for players, where a group of up to 10 can take on the ferocious Demon Prince of Albion's Morgana faction. Alongside him come two more additions to the strongest of Albion's factions: the Demon Imps and the Demon Horrors.
Sandbox Interactive have announced that, with player participation at new heights, the content update shall provide new gameplay for more advanced adventurers of Albion Online's players-driven sandbox world.
Interested players can still join the action of the Summer Alpha by becoming a Legendary or Epic Founder on the Albion Online website here.
Source: Press Release
Related:
Albion Online
,
MMO
,
MMORPG
,
News
,
Patch
,
Sandbox Interactive
,
Update