There is both good news and bad news for Albion Online players today as Sandbox Interactive look towards their plans for 2016. The payment model for Albion Online will be buy-to-play, rather than free-to-play as initially announced, when it eventually launches following an extended Closed Beta period lasting until at least August 1st, 2016.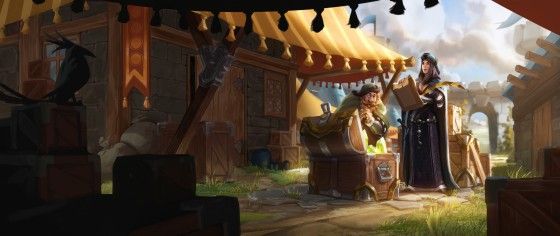 The reasoning behind dropping Albion Online's free-to-play model in favor of buy-to-play is first and foremost a matter of development time. They say that: "Making the game ready for a free to play model would take up significant development time which we would much rather use to make a better game." There would also be a lot of risks with the free-to-play model for Albion Online such as spamming and botting which are so often a plague on free-to-play MMORPGs.
And by extending the Closed Beta period, Sandbox Interactive will be able to make some pretty big improvements to Albion Online, with the hope of making the game a long term success. By giving themselves more time, Albion Online can launch at its fullest potential.
The current Founder's Packs will be discontinued when Albion Online launches and instead replaced with Starter Packs. These will grant access to the game but offer less value for money than the Founder's Packs, which will also grant full access to the game.
You can check out the extended list of major game improvements here.
Our Thoughts
While a shame in some ways, we do believe that the fact that Albion Online will be buy-to-play is a positive move. More and more MMOs are adopting the buy-to-play model as the right one for them, and rightly so. The one-time purchase cost grants full access to the game, but also acts as a barrier to most would-be issues that arise from free-to-play MMOs. While the lack of a subscription cost means that the game can be monetized fairly for the best experience for all.
Also we're all for the "it will launch when it's ready" approach.
Source: Albion Online Forums
Related:
Albion Online
,
B2P
,
Beta
,
MMORPG
,
News
,
Sandbox
,
Sandbox Interactive