Team Dignitas have released an announcement about AlexTheProG retiring from competitive Heroes of the Storm play shortly after the team's win at Gamescom 2016.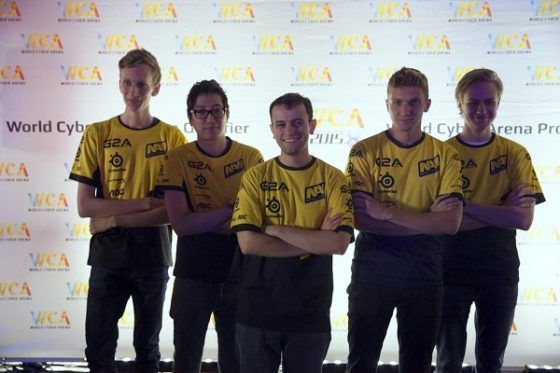 According to a statement made by Alex Grumstrup, A.K.A. AlexTheProG, the idea of retiring from eSports has been on his mind for a while, but he felt compelled to follow through on the team's commitment to Gamescom.
In the statement, Grumstrup cites high levels of burnout as the deciding factor. "I thought that I would easily be able to love the game and get my passion back if I was winning – especially if we would qualify for BlizzCon," reads the statement, "But nothing really changed with the victories, only me getting more burnt out from the game and the huge amount of stress from the pressure to perform."
To fill the spot left by Grumstrup, Team Dignitas have re-signed Lawrence "Athero" Harper, coming to an agreement to transfer him from Team Liquid for an undisclosed sum. "I'm really excited to be back under the Team Dignitas banner," Harper said. " I would be silly to refuse stepping in and helping out my old friends."
Team Dignitas will be part of the Fall Championship HotS event at this year's BlizzCon.
Our Thoughts
The pressures of competitive burnout can be just as keenly felt by eSports professionals as it can by any other sports pro, so we understand AlexTheProG's decision to retire from competitive play. We hope that Alex is able to find his passion for gaming once more, and hope to perhaps see him in eSports as a coach or analyst of Heroes of the Storm.
Your Thoughts
What do you think about AlexTheProG's decision to retire? How do you feel about DIG's chances going in to BlizzCon? Tell us what you think below.
Source: Official site
Articles Related to eSports
Yahoo Sports and ESL Partner Up for Mainstream eSports Broadcasting
Las Vegas eSports Tournament Series Announced
The Money Behind eSports
Related:
eSports
,
Heroes of the Storm
,
News
,
Team Dignitas