A long series of Reddit posts from alleged former employees of Carbine Studios describes the flawed development of the game and the working atmosphere at the development company. This, in addition to word of WildStar's low revenue, unfortuantely gives Carbine Studios kind of a bed reputation.
Long story short: some alleged former employees of Carbine Studios took to NeoGAF to recount their experiences working for the company and accused them of inexperienced management and very messy development procedures. Someone on Reddit then took the time to put all of these statements together in a rather lengthy post.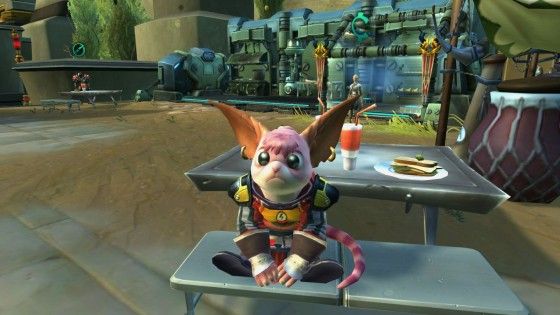 Though anonymous, two users going by the names of ScatheZombie and GrandiaX, claim to have worked on the MMO up until the free-to-play switch in September of last year, and ScatheZombie also claims to have worked on other online titles including RIFT. They both had different complaints, but they both talked about the staff difficulties, a lack of experience among the senior management and a difficulty with egos during their time at Carbine.
Development was apparently not managed properly either, with everything up until content lock for a patch going into the main branch, including stuff for the patch and stuff that people were working on for months beforehand. Content would get locked 3 months prior to its release, and there would be no time to respond to any player feedback, nor would critical bugs be fixed in a timely manner. Former Community Manager David Bass responded to the alleged reports and stated the following: "Most of this is in line with my experiences. They killed every desire I had to work in the industry anymore."
We could go on and on about everything that was said, but it's probably best if you read it for yourself on Reddit, because there's a lot of interesting stuff to be read.
Our Thoughts
Though we do not know how credible these allegations are, it does shed some light on the fact that things weren't/aren't all too great over at Carbine Studios. The fact that WildStar isn't doing too great is very sad as we truly think it's a great game, but if all of this is true, we can see where certain things simply went wrong.
Source: Reddit and NeoGAF via MMORPG
Related:
Carbine Studios
,
Controversy
,
Industry
,
MMORPG
,
News
,
Reddit
,
Wildstar