Amazon Game Studios entered the final countdown of keeping us on our toes concerning their project, Breakaway. In 10 days, we will be able to find out what it's all about with the Amazon Game Studios Unboxing event that will not only kick off TwitchCon but also share long-awaited details on what the developers are working on and the first game they want to launch.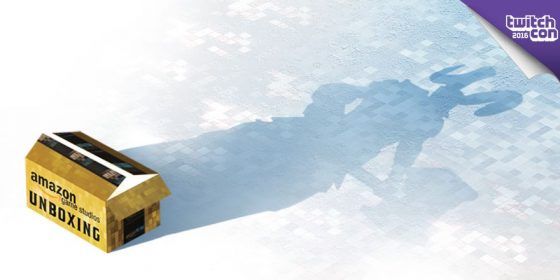 In preparation for the big reveal of September 29, Amazon Game Studios set up Facebook, Twitter and Twitch accounts under the name Breakaway. The Breakaway reveal will be streamed live on the Twitch channel, on September 29 at 6pm PT.
The image teased on social media hints at a game tying into Norse mythology, captioned with Tell Valhalla that I shall arrive soon. No one can be sure at the moment if Breakaway is the title of the first game they will launch or if it is just a codename, but the event should answer all our questions.
Our Thoughts:
We are all really curious about what Amazon Game Studios will be revealing and what genre Breakaway is. The event description mentions several projects so we're hoping at least one of them turns out to be an MMO or a multiplayer game.
Your Thoughts:
What do you think the Amazon Game Studios Unboxing event will reveal? What are you most hoping for? Let us know in the comments below!
Source: Twitch
Related:
Amazon Game Studios
,
Breakaway
,
News
,
Reveal
,
Twitch
,
TwitchCon