WAKFU is one of those bizarre but wonderful games with a companion anime series. Thanks to a successful Kickstarter, WAKFU's series was dubbed for its English audience last year and is currently available through Netflix, with the game available on Steam.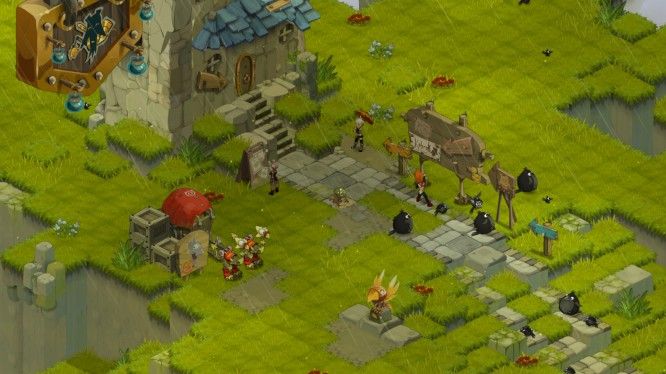 Ankama Games has today revealed the revamp of the island of Kelba, one of the most famous areas of WAKFU, with the news that "this creates more bridges between the game and the anime." The new version of the island is intended for players between levels 65 to 85, with the first zone available today. Kelba will have 2 areas, 2 dungeons, 2 new monster families, 15 achievements and more than 50 new items. As well, the Haven Worlds of Kelba will be moved around to compliment the island's revamp, with Kelba Northwest being relocated to zone 2 and renamed Kelba – Peaks HW.
From the press release:
"Adventurers are invited to look for a magic map, in order to locate new magic artifacts. In the course of an adventure full of new developments, players of level 65 (or more) will meet Miranda and Kabrok, the famous and well-liked couple of the WAKFU TV series… Players will go on an investigation to track down the Black Crow, who terrorizes the people of Kelba. On their way, they'll come face to face with a new family of monsters: the Raskaws, which will give players a hard time and will compel them to appeal to their sense of strategy and their boldness to defeat them."
With the first part of this quest live today, players can expect the second part on April 2nd. There will, of course, be additional quests for players over the level 65 with the island revamp.
Source: Press release, Patch notes
Related:
Anime
,
MMORPG
,
News
,
Update
,
Wakfu