Things have been quiet over on Anthem's side of the world, though that's perhaps understandable given the work the team is doing. However, a planned Anthem gameplay livestream has been casually announced to show off where things are for the online multiplayer shooter.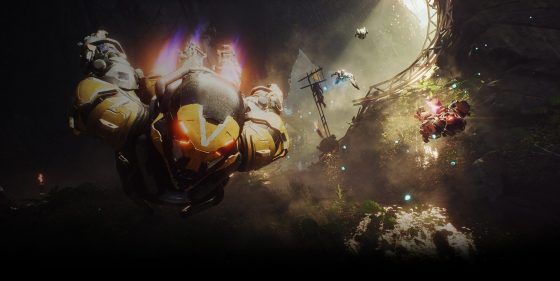 Lead producer Michael Gamble confirmed the stream plans on Twitter, initially stating a premiere date of Wednesday, October 31st but then amending that to the following November 1st. The reason? To give lead producer Ben Irving time to "wear his giant transformers costume without worrying about his camera face."
Judging by the general tone of Gamble's tweet, this showcase will certainly be off-the-cuff. "We're going to just grab a random build and hopefully not crash," reads the original tweet. "Hijinks and hilarity will ensue…we think."
To that point, it's hard to know whether or not there will be any major revelations for Anthem. Since we've not seen it in action since this past E3, however, it will be the first time anyone has seen the title in its current alpha state.
Our Thoughts
The casual nature of this broadcast could be intriguing indeed, particularly since it will presumably be devoid of the EA-led timing and spectacle of the game's E3 offering. In other words, this is probably going to be as close to seeing Anthem "in the wild" as we'll get without actually being invited to an alpha or beta test.
Source: Twitter via MMORPG.com
Related:
Anthem
,
Livestream
,
MMO
,
News
,
Online Shooter