For a lot of us, there just was no way to get our hands on some Anthem gameplay without watching the EA Play demonstration during E3 or reading up on the experiences of those who got their hands on the game on the show floor. Now we all can get something of a taste at what that mission was all about with a nearly complete gameplay video.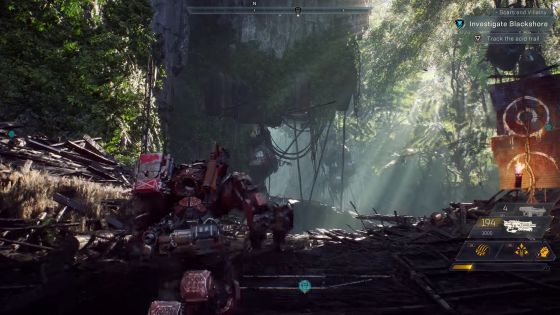 The video, which clocks in at just around 20 minutes long, shows off the same mission that was presented by EA during this year's E3, though in a significantly more complete form than before with none of the jump cuts between the different Javelins, as it focuses on the viewpoint of one Colossus.
The video also features a bit of narration, describing the loadout of the Javelins; an example of an Arcanist Resonance collectible that can be found in the world that yields lore, items and materials; and, of course, plenty of large robotic suits opening fire on creepy alien monsters and bosses.
You can watch the complete video in the embed below.
Our Thoughts
While not terribly unique footage by any stretch, it's still great to see an almost complete mission played through from start to near-finish. We are definitely looking forward to seeing and hearing more. Also, personally speaking, I am almost assuredly going to be piloting a Colossus almost all the time. Because flamethrowers.
Source: YouTube
Articles Related to Anthem
Anthem Executive Producer Fields Several Questions
Anthem Game Page
The MMO Alpha and Beta List
Related:
Anthem
,
MMO
,
Multiplayer
,
News
,
Video