It's a second anniversary, but players get the rewards as ArcheAge anniversary presents are offered to veteran and returning players.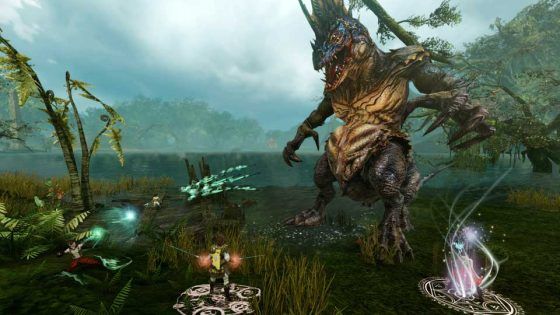 Existing or returning accounts will have a free 2nd Anniversary Bundle waiting for them in the game's Glyph Shop, which contains 10 Marketplace Tokens, 50 Merit Badges, 50 Warrior's Medals and 50 Bound Tax Certificates. The tokens in question can be used to purchase a variety of temporary and permanent items from the store such as a 30 day scroll for an Apex Squall or Emberwild Charger, a permanent Strength Migration Talisman that boosts a character's strength stat and more.
The bundle can only be picked up by a single character, and details on what the Tokens inside can net you are available on the ArcheAge site.
Our Thoughts
We always like a surprise appreciation giveaway for players, and this 2nd Anniversary Bundle seems like a solid way to thank players of ArcheAge. Consider at least one of us surprised that the game has actual motor vehicles in it as well!
Your Thoughts
What do you think about the offerings in the 2nd Anniversary Bundle? Are you an existing player? Have you already spent your free Tokens? Tell us what you think in the comments.
Source: Official site
Articles Related to ArcheAge
Versus: Black Desert Online vs. ArcheAge
ArcheAge Castle Building Available in New Area
ArcheAge Update 3.0, Orchidna's Hatred, Bringing New Races
Related:
Anniversary
,
ArcheAge
,
Items
,
News