Plans for what's ahead as well as questions about current events were the topics touched on during a recent ArcheAge community Q&A session held by the devs. The lineup of answers offered players a broad swath of information regarding the sandbox.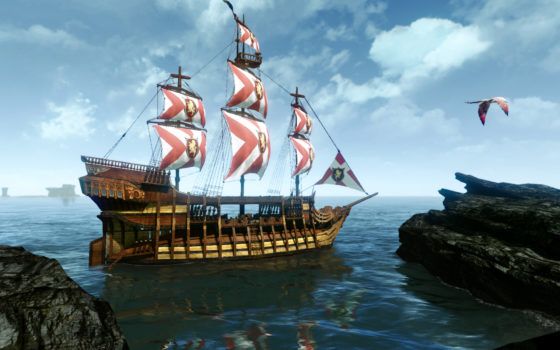 Among the many questions asked was one about update 3.0b and the incoming Korean 3.1 release. According to the team, January 25th will see the introduction of some new events; the Pawsome Festival and a Valentine's Day event involving rifts and revenge.
February's update, meanwhile, will likely bring the Thunderwing Titan world boss as well as various missing fixes for 3.0b which will see the Revelation update complete. The February update is tentatively due in the third week of the month.
Beyond that, the devs are telling people to watch Korea this month to see what's next. "Btw, the stuff that's on deck is FANTASTIC," teases the post.
The Q&A sessions also took some time to address concerns about Fresh Start, reported exploits and response to support tickets among other things. The complete Q&A can be read here.
Our Thoughts
Naturally, we're very curious to see what is on the horizon for ArcheAge, and will be joining players in looking to Korea through the month to find out what's coming. Meanwhile, we hope that the answers offered in this community Q&A were beneficial to the game's playerbase.
Your Thoughts
Did you find the ArcheAge Q&A session informative? What sort of updates for the sandbox are you hoping to see? Tell us what you think below.
Source: official forums
Articles Related to ArcheAge
ArcheAge Revelation Launch Stalls on NA Servers
A Look at the ArcheAge Fresh Start
Versus: Black Desert Online vs. ArcheAge
Related:
ArcheAge
,
Community
,
News
,
Q&A
,
Sandbox MMO