For the last week, ArcheAge's website has had a countdown and now we finally know that it was counting down to the announcement of ArcheAge Unchained. Usually, that sort of announcement comes when a game is going free to play, but ArcheAge already is free to play. So in an odd twist, and by player demand, ArcheAge is getting a buy to play server.
On this server, players will have access to the entire game without having to worry about subscriptions or other purchases. According to the FAQ, this is what you can expect, "In ArcheAge: Unchained there is no longer a subscription model. With a onetime purchase, you can enjoy the content as often as you want. You will be able to purchase vanity items via Credits and we will implement seasonal ArchePasses. We are focusing on fairer gameplay which is why we decided to change a few monetization features for ArcheAge: Unchained."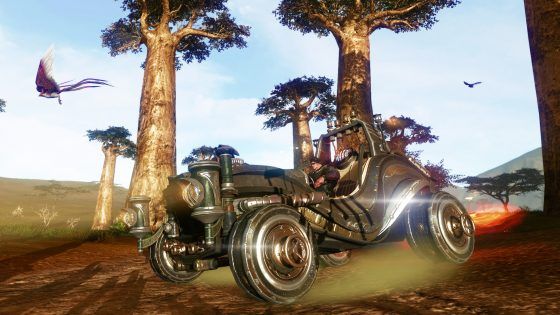 Unfortunately, current ArcheAge players won't be able to transfer anything to this new server. It will exist completely independent of the current game, though also running alongside it. So yes, you will be able to keep playing as you always have. This is just an extra new option for players who don't want to deal with all the subscriptions and headaches.
There isn't a release date for ArcheAge Unchained yet and we also don't know how much it will cost. But the FAQ promises that more information will be released in the coming weeks. They also have new content coming this fall that includes a new skillset called Swiftblade, a revamp of the siege system, a new naval arena, and more.
We'll be keeping an eye out for more news on this server. But we're curious, are you going to play on this new server? It's an opportunity for a fresh start, a chance to get some housing.
Source: Press Release
Related:
ArcheAge
,
ArcheAge Unchained
,
Buy to Play
,
Gamescom 2019
,
News