Fans of the popular XL Games MMORPG ArcheAge will have a good chunk of new content to look forward to very soon. Update 3.0, called Orchidna's Hatred, looks like it will see the return of the Goddess of Hatred in a big way as the main antagonist. Not only that, Warborn and Dwarves will be joining the battle.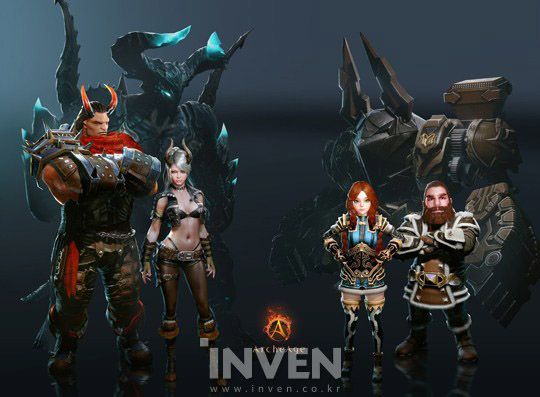 In the teaser trailer below, we see Orchidna make a rather (ahem) slithery entrance along with some quick glimpses at the new races (and their upgraded forms) coming on board. The Warborn have the ability to transform into the big horned beasts called Predators. Dwarves will have a special mount that shows their engineering aptitude. Both abilities will be available when reaching level 30.
No specific details have been confirmed yet, but it seems likely that the Warborn will start in the Sunbite Wilds zone while the dwarves will start in Aubre Cradle.
So far, ArcheAge developer XL Games have announced no plans to change your character's race, so those interested in the new races will need to level them up from the beginning. There are rumors, however, that Trion will sell an item to unbound items which should prove useful for transferring items between characters. We'll keep you posted once any official word comes in.
SOURCE: MMOsite
Related:
ArcheAge
,
MMO
,
MMOGames
,
MMORPG
,
Orchidna
,
Update
,
Warborn
,
XL Games