ArcheAge is in a strange state at the moment. After a rocky release followed by bizarre controversies, the MMORPG from Trion Worlds still has a good community surrounding it. As such, it has come time for Trion to work out where to go from here and last week their Production Team returned from having spent a couple of weeks visiting XLGAMES in South Korea.They discussed all of the latest developments, upcoming content, and player feedback.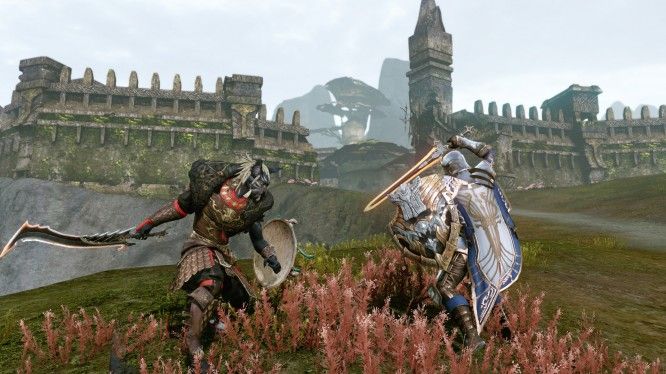 Following this meeting, Trion are finally able to reveal an update regarding one of the most requested features ArcheAge is lacking – server transfers.
The Korean version of ArcheAge offers server transfers currently, although it is a very manual process which takes quite a bit of time, which is why the Western ArcheAge client still doesn't have them. However, a much faster automated version of server transfers is in the works and has been slated to be available later this year, with the ability to "be used on a broader scale, even applying it to entire servers." Scapes stated that:
We do not currently have plans to merge servers in the traditional sense. Instead, we plan something altogether different and look forward to revealing the plan as soon as we work out the details.
As of right now, we don't know precisely what ArcheAge's server transfers will entail or even how well they will work, but in the meantime you can join the discussion and share your feedback on the ArcheAge forums. Hopefully this means good things for ArcheAge and Trion.
Source: ArcheAge forums
Related:
ArcheAge
,
F2P
,
Features
,
MMORPG
,
News
,
Sandbox
,
Trion Worlds