Archlord 2, for those who are wondering, is a PvP focused MMORPG from developers WEBZEN. They have also, for those in the know, just released a content update for it.
This latest update increases the level cap to 60, brings a new exploration instance called Wraith Valley, an open PvP area called Stardust Land and various new items and quests for players to aim for.
The Official Site hasn't been shy with teasing informaion over the last week regarding the new update. They've covered both what you can expect in Wraith Valley and what you can expect from Stardust Land.
I can't be the only one having a little problem with that though can I? Archlord 2, a self billed brutal, blood-spattered MMORPG has a new place called Stardust Land. It sounds pratcially cute, so much so that I wonder if you get there on the Rainbow Road. Then again remembering my experiences with Rainbow Road, I take back any mockery. Clearly this is a place for hardcore players and awful, sudden and brutal things happening to people.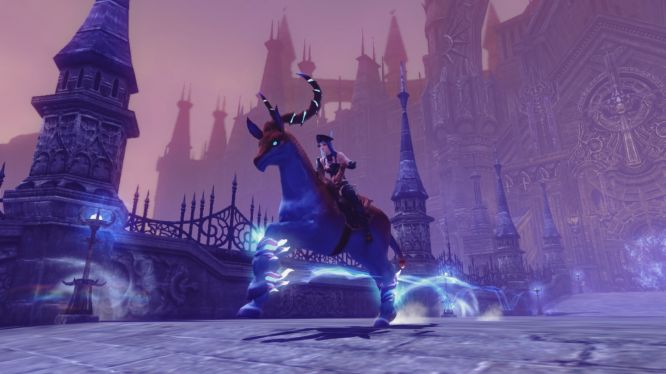 For existing players wondering what they're going to be getting into, check the official patch notes here. For new players there are apparently free trainee items on the store. The final carrot is of course a login event. If you want a fancy mount, log in to Archlord 2 between Tuesday, June 16th and Monday, June 29th to be entered into a raffle to win.
Source: Official Site
Related:
Archlord 2
,
Contest
,
Update
,
WEBZEN