ARK: Survival Evolved has officially sold one million units; today the game's developers unveiled a total modding kit–the first modding kit for the Unreal 4 engine.
ARK: 1 Million Units Sold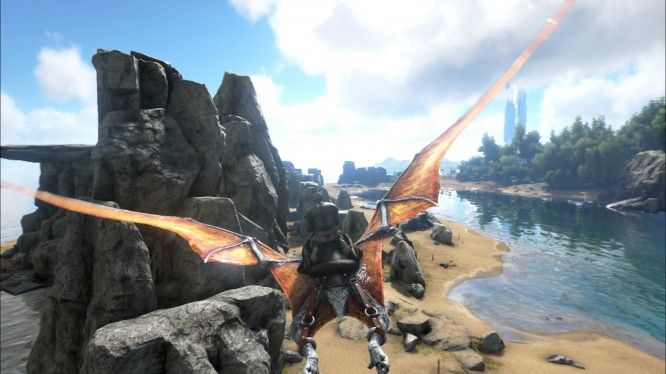 ARK: Survival Evolved continues to soar on the sales charts. Earlier this morning, the game officially passed the 1 million sales mark, a triumph for the indie titan.
To put its sales into context, ARK has officially sold 1/20 of Minecraft's total sales about than a month. And the game is still in Early Access with plans to expand to Xbox One and PS4. In other words, ARK is the biggest indie success this year, and it will only continue to progress.
Unreal 4 Modding Tools
ARK, Epic Games, and Steam unveiled the next progression in ARK's development this morning as well: modding tools. Epic has been looking to introduce its Unreal 4 modding kit to audiences since its launch earlier this year. With ARK: Survival Evolved's massive success, Epic picked them to form the ultimate modding collaboration. Starting today, modders will now have full access to Epic's Unreal 4 mod toolkit for ARK.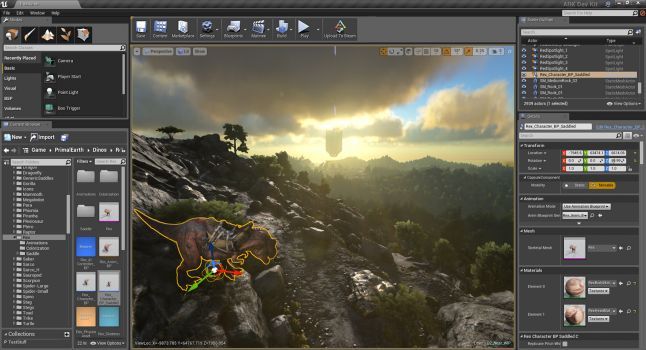 From the ARK dev blog:
The ARK Dev Kit is a simplified version of the Unreal Engine 4 Editor specifically compiled to streamline the process of creating Mods & Maps for the Unreal Engine 4 game ARK: Survival Evolved, and to upload them directly to Steam Workshop for other users to download and play.
Mods have been planned by the Player Unknown team, the team that developed Battle Royale for DayZ and Arma III.
Gamasutra recently interviewed Studio Wildcard co-creative director Jesse Rapczak and Epic Games CEO Tim Sweeney this morning. They were both very excited for the toolkit's release:
"A huge number of people at Epic have come from the mod community and worked their way into the industry through that channel," Sweeney said. "so we see mods having a multiplicative effect on the community surrounding an individual game."
ARK: Survival Evolved
,
MMO
,
MMORPG
,
Modding
,
News
,
Update
,
Wildcard Games