ARK: Survival Evolved is currently being enjoyed by players on the Xbox One and PC due to early access programs, however, PlayStation 4 owners have been left out due to restrictions by Sony.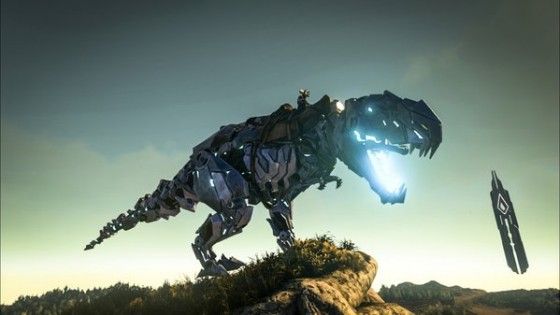 Studio Wildcard, developer of MMO Ark: Survival Evolved, is encouraging PlayStation 4 fans to ask Sony for an early access program. Currently, the PlayStation 4 and Wii U are the only major platforms that don't allow some form of early access content. Sony's view is generally that a game has to be complete before shipping it on the PlayStation 4 console.
"There are a few exceptions that we're not quite sure why they made an exception for one game or the other, but Ark is in the state where at present time, unless it's finished, it's not coming out on PS4 until they have some other program that allows us to do that," Studio Wildcard creative director Jesse Rapczak told Gamespot in an interview.
Ark: Survival Evolved has seen unexpected success on the Xbox One and Steam platforms, and it has a "mostly positive" rating on Steam with nearly 60,000 user reviews. The game has been available on Steam Early Access since June 2015, but there have been numerous updates to game mechanics and additional creatures have been added. Currently, Ark has around 100,000 unique players on a daily basis.
"All of the feedback we're getting from Xbox is really great for whatever console we ever launch Ark on," he said. "It's unfortunate that some gamers can't experience that right now and take part in development as the Xbox players are, but you know, I do encourage anybody who's a PlayStation fan and has a PS4 to ask Sony for the program; maybe they'll decide to let a game like ours be in an early access-type program."
Our Thoughts:
Early Access programs give players a chance to support and test projects from the ground up. This can be a great way to get involved with a new game, but sometimes these systems are taken advantage of. It's understandable that Sony wants to protect its users, but it's also a missed opportunity.
Source: GameSpot
Related:
ARK: Survival Evolved
,
Early Access
,
Industry
,
MMO
,
News
,
Playstation 4
,
Studio Wildcard