If you're one of the many ARK modders out there who love to tweak the dino-filled survival sandbox MMO, then Studio Wildcard wants you to know that they have your back. A new program unveiled at this year's GDC will be giving select modders development and financial support.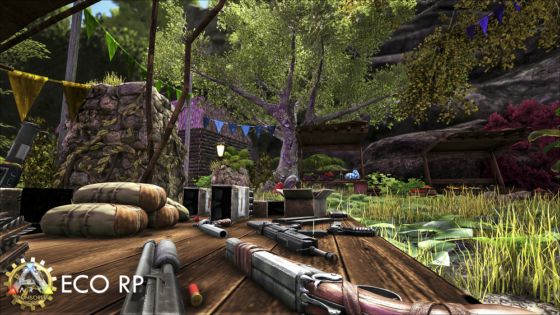 The ARK Sponsored Mods program will grant 15 projects each month $4,000 each to fund development costs and will receive official aid from developers such as community manager and mod liaison Cedric Burkes. Modders will need to produce demonstrable advances in development in order to retain dev support such as clearing reviews and squashing reported bugs. Additionally, completed mods will also be considered to launch with the final release of the game on PC and console.
The program is in response to a blossoming modder community that has created over 2,500 different mods with the ARK Dev Kit. "We believe this program is the first of its kind, where modders earn money to complete their projects," said Burkes in a statement. "We hope it catches on in the industry, perhaps even becoming a standard."
More about ARK Sponsored Mods can be read here, and the first 15 official mods selected can be viewed here or in the video below.
Our Thoughts
A healthy modding community is definitely a great thing to see, and Studio Wildcard's bold decision to officially fund mods is incredibly exciting. While this could have the potential to alienate smaller modders, it could also drive the community to create bigger, better and more interesting mods for ARK. Time will tell which way the pendulum swings.
Your Thoughts
What are your opinions about the ARK Sponsored Mods program? Do you like the idea of ARK modders getting official backing, or will this drive a wedge into the mod community? Let us know in the comments.
Source: press release
Articles Related to ARK: Survival Evolved
ARK Patch 255 Brings New Creatures and New TEK
Conan Exiles Preview
Amazon Game Studios Lineup Includes a Sandbox MMO
Related:
ARK: Survival Evolved
,
Mod
,
Modding
,
News
,
Sandbox MMO