There's only a day left before the survival dino-box ARK: Survival Evolved fully releases, but fans still have some questions. Those questions have been answered in an ARK Q&A session run by Gamespot with co-creative director, art director, technical director, and apparently Man of Many Roles Jesse Rapczak.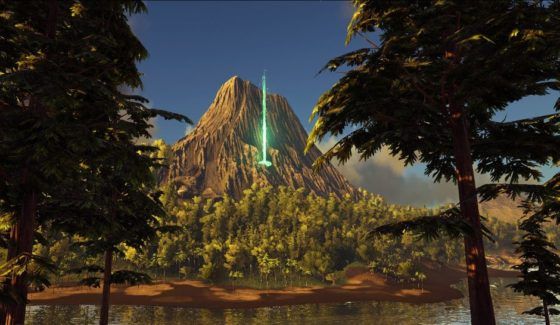 Among the answers provided in the article, Rapczak has mentioned that the team is working on a variety of features that are due to be announced. According to Rapczak, the dev teams is reportedly eager to fill out every aspect of the game including new map, more ARK TEK, and plans for continuing Ark Storyline content.
"We very much feel that Ark is an IP that transcends one game," said Rapczak. "Ark has proven to be a hugely successful IP with staying power, so we don't plan to stop developing it any time soon."
As far as current affairs, Rapczak has stated that several optimizations are heading for the PC version thanks to the work performed on the game's console version. The PC version is also going to receive some new backend help in order to combat against server crashes, duping, and DDoS attacks.
The topic of cross-platform play was also approached in the Q&A with perhaps an expected response: "We have said it before and we'll say it again–we want everyone to play together," said Rapczak. "When the day comes that Xbox Live and PSN players are allowed to play together, we'll be first in line to support it."
Our Thoughts
We're very curious to see how ARK: Survival Evolved will…um…evolve once its officially launched, but until then we're going to keep our fingers crossed for fans to have a fun and generally hassle-free release.
Source: GameSpot
Articles Related to ARK: Survival Evolved
ARK: Survival Evolved Offers Rentable Private Servers for PS4
ARK: Survival Evolved Pushes Back its Release Date
ARK PC Patch Adds Five Creatures and a Toilet
Related:
ARK: Survival Evolved
,
News
,
Q&A
,
Sandbox MMO
,
Survival Sandbox