Everybody likes dinosaurs. That is why ARK: Survival Evolved will be amazing. It promises to be the Stomping Land that never was, but better. One way they aim to achieve this is by giving folk who were let down by The Stomping Land's abandonment with a little in game gift to "ease the suffering". That is, if you like riding around on a blinged-up Tyrannosaurus Rex, but then come on. Who doesn't want to ride around on this beauty?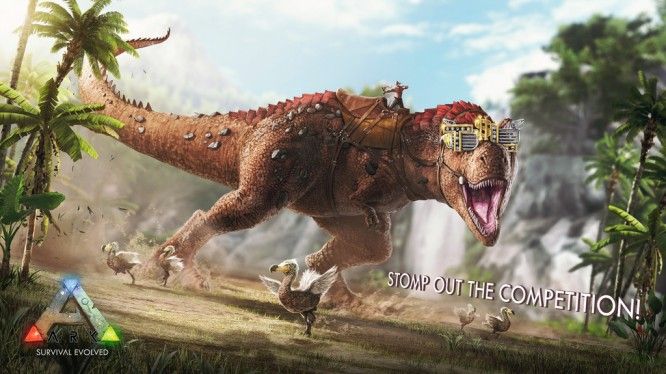 ARK: Survival Evolved is also adding in the ability to release tamed dinosaurs which can then be claimed by other people in the area. This allows for players to loan and give Dinosaurs to other survivors and hopefully opens up the idea of trading, though it could also allow for some griefing if less considerate players are nearby, but that depends on how it is implemented.
Most importantly, however, comes the news that the first wave of Alpha emails have started winging their way into the wilds, with ARK: Survival Evolved keys expected around Friday with more to come in time! If you aren't lucky enough to receive a key, don't forget that Early Access will be launching through Steam on June 2nd.
T-Rexs haven't looked so good since Denver.
Source: The ARK Digest
Related:
Action
,
ARK: Survival Evolved
,
Early Access
,
News
,
Studio Wildcard
,
Survival