Everybody knows about ARK: Survival Evolved by now. It's a big survival sandbox with dinosaurs. You need to survive them and other players – unless you play on a PvE rule-set server – and you can even tame them and ride around in style, with new dinosaurs being added on a regular basis. The game has made a ton of money already and is one of the biggest games on Steam, of that there is no doubt.
Free Weekend on Steam
But have you played it yet? If the answer to that question is no, then you're in luck! For this weekend only, ARK: Survival Evolved is hosting a Free Weekend on Steam which is the perfect opportunity to dive in and see what you think.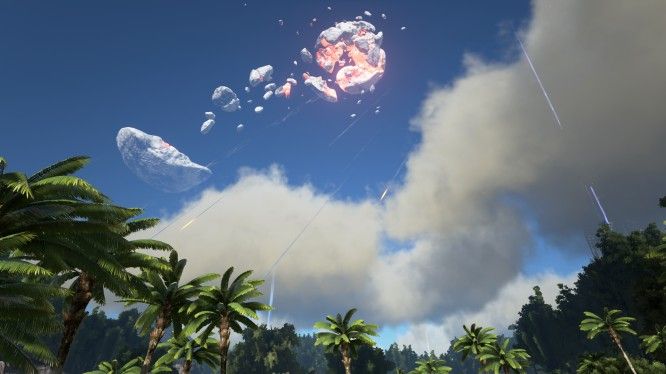 There will be hundreds of new Official Servers to play on during the event weekend, which will feature a one-time-only "Extinction Event" Meteor Impact, as well as special items which can be found in Supply Crates throughout the game. For the most part, these items (known as Strange Artifacts) have a Steam code for 50% off ARK: Survival Evolved, or even in rarer cases a free copy of the game! But be prepared, because once you loot these items, other players can and will kill you to take the code for themselves.
There is even more information over on ARK's Steam page so head over there to find out more and try the game for free.
First Expansion in the Works
Talking to Rock, Paper, Shotgun, ARK: Survival Evolved's creative director, Jesse Rapczak talked about their method for publishing regular updates during early access and how they hope to continue in a similar manner post-launch with DLC, but not before slowing down a little before they launch in 2016 so as to give them more time to polish the game for its launch. He also stated that the studio will be beginning work on the game's first expansion very soon which will bring "lots of extra gameplay hours and story extensions on top of the main game."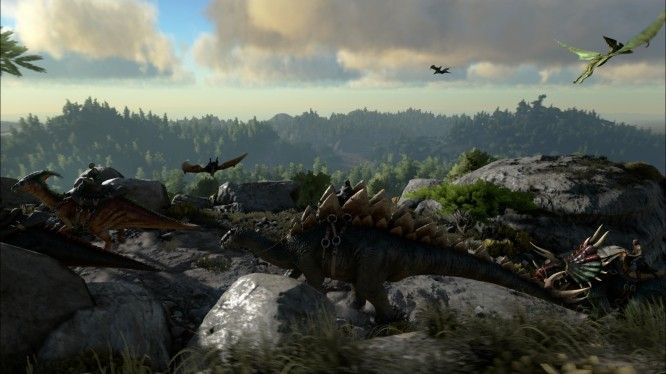 Before the ARK launches next year, Studio Wildcard will begin "locking down and doing a formal alpha and beta period with the game, so that we can ship and really open up our options for release. We don't want it to be one day we release, and we just turn a switch and people are like, 'Wait a minute!' We want there to be a definite exit to early access and then release a very polished game."
So already, the studio have plans going forward with ARK: Survival Evolved.
Source: Steam, Rock, Paper, Shotgun
Related:
ARK: Survival Evolved
,
Early Access
,
Event (In Game)
,
Expansion
,
News
,
Survival