Between full-on FPS games, entire MMORPGs, or even a battle royale game, it would appear that the days of mobile gaming being only a place for idle time-wasters is coming to an end. Case in point; the ARK: Survival Evolved mobile version announcement, which seeks to bring the full ARK experience to iOS and Android.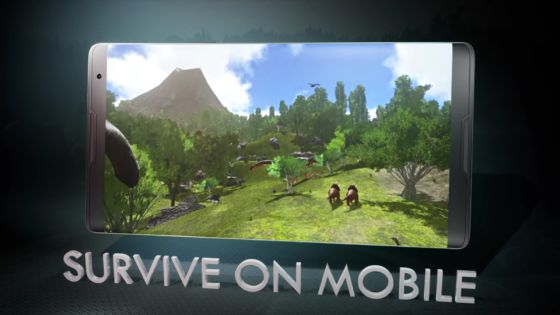 The mobile edition of ARK is promising the full online survival sandbox experience in cellphone form, with over 80 dinosaurs to tame, crafting and building systems like the original, and blueprints and Explorer Notes to uncover across the world, either in single-player or online multiplayer with tens of thousands of others.
ARK mobile is being developed by War Drum Studios, which has already started a limited closed beta test for iOS. Those interested in possibly being added to the test are invited to check out this website and pre-register.
As for the game's full release, the devs anticipate a global launch for both iOS and Android devices later this Spring as a free-to-play title. A trailer showcasing the game in action can be seen below.
Our Thoughts
Yep, didn't really see this one coming either. As ever, our first concern is how well a game like ARK: Survival Evolved controls on a smaller device like a mobile, but after Madfinger Games managed to pull it off with Shadowgun: Legends, we figure those worries are pretty much irrelevant. We're looking forward to seeing and learning more!
Source: press release
Article Related to ARK: Survival Evolved
Minecraft Meets ARK: Survival Evolved in PixARK
ARK: Survival Evolved Arrives to Xbox One X
ARK: Survival Evolved PC Review
Related:
ARK: Survival Evolved
,
mobile gaming
,
News
,
Sandbox MMO
,
Survival Sandbox