Studio Wildcard has announced that the ARK: Survival Evolved launch has been delayed. Initially the launch of the dinosaur-themed survival game was scheduled for June 2016, but the release has now been pushed back to Fall, 2016.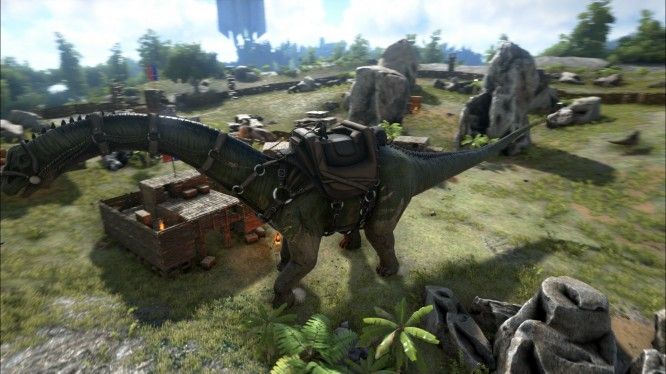 The delay was caused by demand for more content in the game; according to Jesse Rapczak, co-founder and co-creative director for Studio Wildcard, "When we first announced, we said 70 dinos, now we'll have over 100. We never anticipated adding modding, local multiplayer, split screen, or numerous other upcoming features." The game has been enjoying an immensely successful Early Access period, however, with one million sales of the Xbox One version of the game and four million sales of the PC version since its early access launch in December 2015.
The modding that Jesse spoke of brings big changes to ARK; Studio Wildcard have also announced that the best community designed mods and maps will become official content in the game, in both the Xbox One and PC versions. Next month, the first new map will arrive in game; named The Center, it will more than double the content of the game. The center adds a large, fantasy themed map which is more varied than the original map and contains many new biomes and areas to explore. A very popular mod, the Primitive Plus mod, was also chosen for inclusion, and it will be added to the game later this summer, once again, in both Xbox One and PC versions. Primitive Plus challenges players to use only wood and stone in their survival pursuits, with a whole new set of items and mechanics focusing on the idea of "Primitive Survival".
Our Thoughts:
This highlights one of the benefits of Early Access; if a game's official launch is delayed, it doesn't hurt the players as much as it might with a traditional launch schedule, because they can play the game anyway, while they wait. As a result, this frees developers up to be a bit more proactive when it comes to making late stage changes or adding new content.
Source: Press Release
Related:
ARK: Survival Evolved
,
Launch
,
News
,
Steam
,
Xbox One