Do you want to run your own private ARK server but will only play the survival MMO on PlayStation 4? Well you're in luck, because Studio Wildcard will be offering players like you the opportunity to rent a private server directly!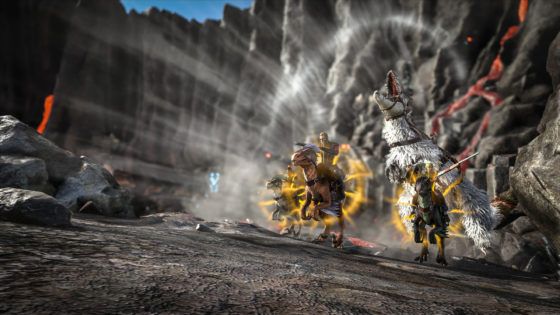 The PS4 servers are provided by a company called Nitrado and come in a variety of capacities and price points, with a maximum capacity of 100 players per server. The servers will require a regular monthly cost paid directly to Nitrado in order to keep the lights blinking.
In addition to the private server rental service, players can elect to hook multiple private servers together with the Cross-ARK feature. Cross-ARK will allow players to rent a cluster of servers and seamlessly jump between them.
According to the announcement, the solution will grant private server options to the widest number of people possible. If you're interested in renting your own PS4 ARK server, you can head to the Nitrado website to find out more. Incidentally, the company is also offering the same service to PC players as well.
Our Thoughts
This service is affording PS4 players the chance to manage and create their own ARK world, which is something we didn't think was going to be possible for that segment of the ARK playerbase. We are absolutely delighted by this new service and hope that players of ARK will be too.
Source: press release
Articles Related to ARK: Survival Evolved
ARK: Survival Evolved Pushes Back its Release Date
ARK: Survival Evolved PC Review
Newest ARK PC Patch Adds Five Creatures and a Toilet
Related:
ARK: Survival Evolved
,
News
,
Playstation 4
,
Private Server