Studio Wildcard recently announced that its competitive spin-off title Ark: Survival of the Fittest will be reintroduced into a single, standalone game with Ark: Survival Evolved.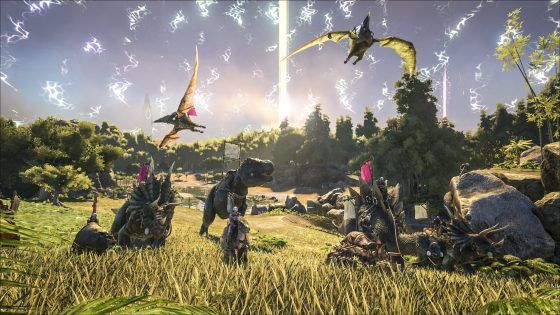 In addition to merging the two games, Studio Wildcard will also be offering full Steam Workshop support including maps, mods and total conversions across Mac, PC, Steam OS, and Linux platforms. By reintegrating Ark: Survival of the Fittest back into Survival Evolved, Studio Wildcard will be able to provide greater mod support and allow users to freely take assets from either game without restriction.
"We think that Steam Workshop support for Survival of the Fittest is a significant addition – it's pretty much the most-requested feature for the game at the present time," said Jeremy Stieglitz, lead designer, programmer, and co-founder, Studio Wildcard. "We can now support unlimited modding with both games and modders have instant access to work with new content as it drops into either game."
If you don't currently own either title, Ark: Survival Evolved is currently 50 percent off ($14.99) on Steam.
Our Thoughts:
We've never quite understood why games with large modding communities feel the need to fragment their player base. It happened with both H1Z1 and Ark, but we're glad to see Studio Wildcard coming to its senses.
Your Thoughts:
Did you prefer the Ark titles as two separate games or are you relieved they're coming back together?
Source: Press Release
Related Articles
ARK: Survival Evolved Launch Delayed, Early Access Sales Revealed
PS4 ARK Survival of the Fittest Delay Announced
Steam Cracks Down on Gambling Sites
Related:
ARK: Survival Evolved
,
ARK: Survival of the Fittest
,
MMORPG
,
News
,
Steam
,
Studio Wildcard