It's one of the simpler pleasures of many shooter titles; getting shiny loot. And when that loot system isn't very rewarding, it can ruin a lot of a game's experience. That's the sort of thing that Armored Warfare Balance 2.0 is hoping to correct.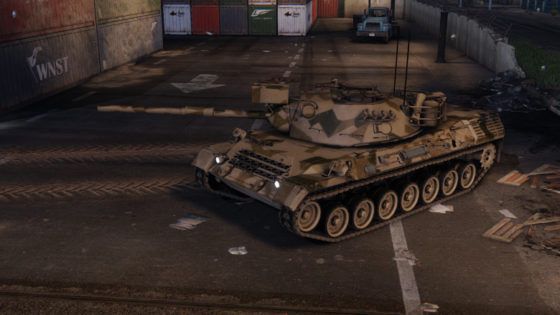 The adjustment to the game's loot system is set to arrive with update 0.19, which will focus on two factors that were identified as problems: a high amount of drops and unexciting rewards. Now, there will be only three crate tiers – Silver, Gold, and Platinum – instead of five. Each crate will also have an increased amount of Boosters and Insignias as well as guaranteed Credits and Global Reputation.
Additionally, update 0.19 will also be offering up Silver tier crates to those who complete daily missions. Other adjustments are teased for loot but were not elaborated on in the post. All of the changes coming to loot crates will be retroactively applied to any crates that were not opened before update 0.19.
The latest update to Armored Warfare is due to arrive on April 20th. You can read the full post, along with a breakdown of what each crate can offer, on the official site..
Our Thoughts
Cracking open an underwhelming goodie box is probably one of the worst feelings in a game like this, so we're glad that the devs of Armored Warfare have made some steps to correct the matter. Whether these changes are enough to ease annoyance at the current loot system remains to be seen. Do you think these adjustments do enough, or should there be other tweaks made?
Source: official site
Articles Related to Armored Warfare
Armored Warfare Development Handed Over to My.com
Obsidian Entertainment Opens Up about Armored Warfare
Armored Warfare Review
Related:
Armored Warfare
,
Loot
,
News
,
Shooter