In an announcement made this past Saturday, Obsidian Entertainment has revealed that current and future Armored Warfare development and updates will be solely handled by Russian publisher My.com.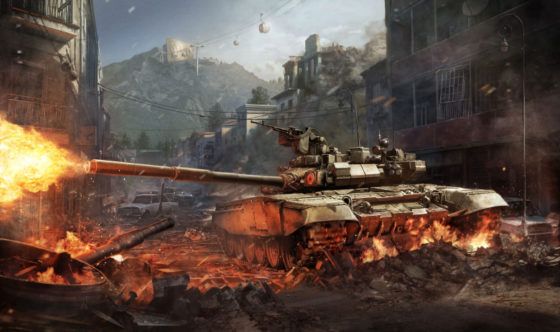 The change of hands comes as a result of Obsidian's decision to narrow development focus to specific titles, namely Pillars of Eternity 2 and Pathfinder: Adventures. "We are grateful to have had the opportunity to work on Armored Warfare over the last four years," said Obsidian CEO Feargus Urquhart. "We are happy to hand off Armored Warfare to the talented developers at My.com who, we know, will deliver incredible updates and content to Armored Warfare fans across the world."
My.com appears ready to take the reigns according to a statement from publishing director Yuri Maslikov. "We are grateful for all contributions made by everyone on the Armored Warfare development teams, past and present," reads his response.
According to the announcement, current development is planned to press on as normal with My.com promising to deliver content to Armored Warfare in "the most consistent manner".
Our Thoughts
Considering Pillars of Eternity 2 has more than doubled its crowdfunding goal, we suppose it's not surprising that all hands on deck are being called to the development of that game among others. We're sure that My.com will be able to keep Armored Warfare running and updated without too much issue.
Your Thoughts
How do you feel about this change in Armored Warfare development? Does this news concern you at all, or do you think Obsidian made the right decision? Let us know below.
Source: official site
Articles Related to Armored Warfare
Armored Warfare Review
WG Fest Offers Look Ahead at World of Tanks 2017
War Thunder Launch Arrives with Way of the Samurai Patch
Related:
Armored Warfare
,
Development
,
Industry
,
My.com
,
News
,
Obsidian Entertainment