Good news for fans of Armored Warfare! The multiplayer tank combat game by developer Obsidian Entertainment and publisher My.com, has now entered Early Access Test 4, which provides players with 24/7 access to the game for the first time ever. Running through August 30, this new phase of Early Access testing includes major content updates, including new vehicles, maps, re-balancing and features, including retrofits and a vehicle upgrades system.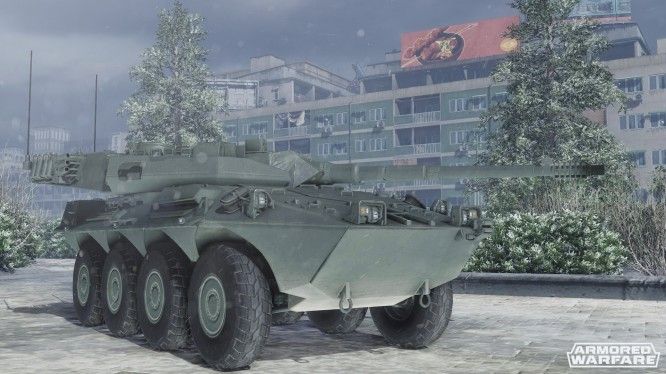 To celebrate the start of Early Access Test 4, Obsidian and My.com have released a new gameplay trailer showcasing the new Tier 7 tank destroyer, Centauro 120, which has been added to the latest round of testing for the first time as well.
The Italian-made Centauro 120 is an upgraded version of the older Centauro B1 tank destroyer, originally developed for the Italian military. Its main feature is a very high damage per shot value as well as sustained damage over time. Its 120mm gun is devastating even against heavily armored opponents, such as the main battle tanks, and it is capable of firing the most advanced NATO rounds.
You can view the Armored Warfare Centauro 120 trailer below. The video discusses what it's used for in the game and what it's armed with.
Players can sign up now for a chance to join the fourth Early Access Testing of Armored Warfare. For guaranteed access to Early Access Tests, as well as premium and exclusive content, players can purchase one of three available Founder's Packs.
Source: Press Release
Related:
Armored Warfare
,
Early Access
,
My.com
,
News
,
Obsidian Entertainment