Drop everything you're doing people, cause today is all about playing Armored Warfare! Yes, you heard that correctly; the open beta for the tank-based, strategical shooter by Obsidian Entertainment goes live today.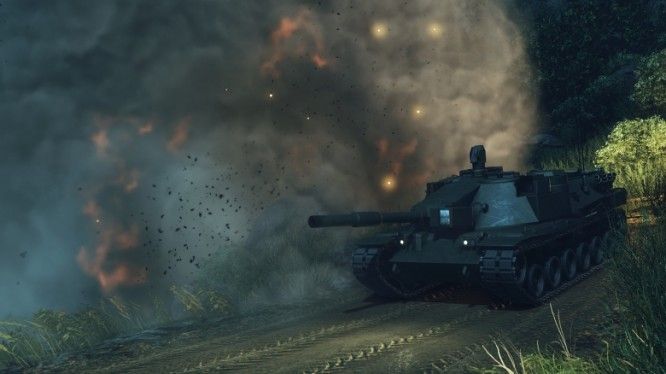 The Head Start rounds have officially drawn to a close, and it's now time for everyone to try out the game. Only yesterday, a patch was executed, which caused the Head Start servers to not be available for five hours. This update brought a number of critical corrections of existing issues to the game, that had to be fixed before today's Open Beta start. The following changes were made:
Improvements to French, German, and Polish game localization
Fixed the critical issue where a vehicle under certain circumstances would become irreparable
Fixed the critical issue where the Medium PvE Field Kit was automatically consumed every battle
Fixed the critical issue where the decals were not displayed correctly
Fixed the critical issue due to which some players were unable to connect to the game (Authentification Bug)
Fixed the visual suspension model of the M60 Patton and the T-90
Fixed a rare issue that could cause the server to crash
All of these changes should make the Open Beta servers run smoothly. Obsidian Entertainment also teased upcoming Chinese vehicles, which will most likely be introduced to the game soon. Have fun playing!
Source: Armored Warfare Twitter
Related:
Armored Warfare
,
My.com
,
News
,
Obsidian Entertainment
,
Open Beta
,
Tactical Shooter
,
Tanks