Armored Warfare is unleashing the big guys on the battlefield! The game's new update, which went live today, features a ton of new Tier 9 vehicles available through the Token System, as well as the addition of custom PvP matches.
Update 0.11, as this latest update is called, sees the introduction of the following Tier 9 vehicles: M1A2, CRAB, BMPT-72, T-90MS, B1 Draco, Challenger II, and M8 Thunderbolt. You can learn more about each of the Tier 9 vehicles in the dedicated article on My.com.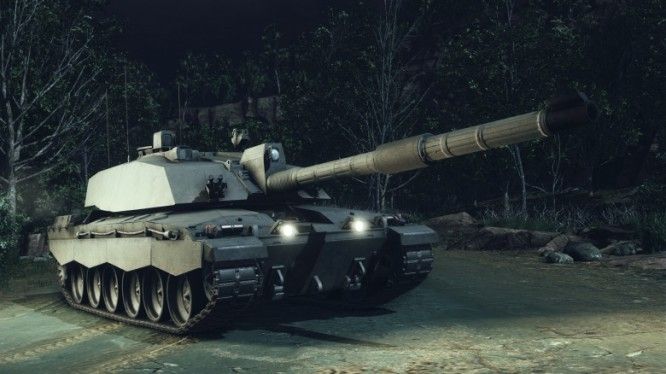 These tanks will be available through the Token System, a new progression mechanism with which you can unlock Tier 9 vehicles by completing the necessary progression in any Tier 8 vehicle in the same dealer. After spending reputation to research to research a Tier 9 Unlock upgrade in the Tier 8 upgrade tree, an interface will pop up that allows players to select any available Tier 9 vehicle in the same dealer. You can only research a Tier 9 Unlock upgrade once per Tier 8 vehicle. You'll still have purchase the Tier 9 vehicle with credits, as usual.
Following this update, Armored Warfare players can create custom matches from the garage too. When entering the garage, simply select the Custom Match option, which can be found under the PvP queue button. This'll bring up a new interface which will allow you to browse, sort, and filter through existing custom matches. You can also create your own, of course. Clicking 'Create' brings up another window which give splayers the option of creating a PvP match with the following parameters: Map, Match Type, Match Duration, Private or Public, and Match Description. Players then choose a side, lock teams, invite their friends, chat with others, edit the custom match or delete delete the lobby. 4 people can also observe. Once players have selected their tanks, simply hit 'Ready' so that the lobby creator can then hit 'Launch' to start the match.
You can watch the Tier 9 vehicles in action in the new Armored Warfare trailer below!
Our Thoughts
Though it might seem like a lot of work to unlock a Tier 9 vehicle, they are top-notch and will greatly help you succeed in battle, so they're very much worth it!
Source: Press Release
Related:
Armored Warfare
,
My.com
,
News
,
Obsidian Entertainment
,
Tanks
,
Update