Obsdian Entertainment and My.com release information a new map for Armored Warfare. The new map is called Cold Strike. The map lives up to its name, a snow covered wasteland that chills to the bone. For more information on Armored Warfare please visit the official website.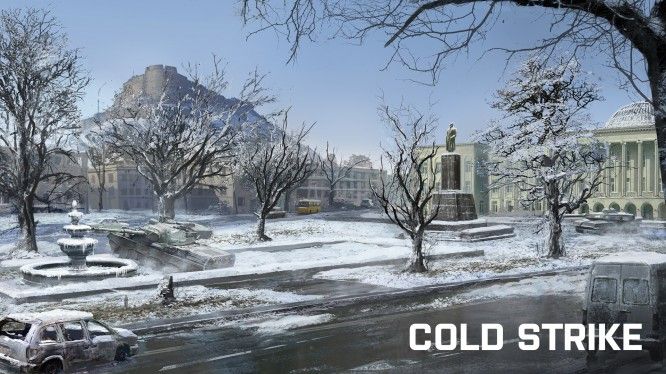 The outcome of a battle depends not just on vehicle statistics and crew skills, but also on the choice of battle location. Armored Warfare promises to pleasantly surprise you with its wide range of locations where battles take place. There are city streets and hot deserts, dark swamps and sunny steppes, highways among skyscrapers and villages with dirt roads. Today we want to draw your attention to a completely new, unannounced location that realistically represents the unpredictability and variety of winter weather.
The city appears to have been literally frozen in time amid a large-scale attack, with deserted streets and abandoned homes. Helicopters and fighter craft buzz through the skies, and the wet winter weather creates a chilling atmosphere – a leaden sky blends in with grey houses and dirty streets, and the fog hanging over the city turns enemies into barely discernible ghosts on the horizon.
The area where you'll be doing battle is an urban district and its surroundings, with a highway, a train station and warehouses. The map is about 1.2 square kilometers in size.
To the south there is a bus stop with a station building and police station. A frozen river crosses through a large part of the map.
Teams begin each battle in either the North-West or South-East of the map. Generally, the center of the conflict will be an area where the city's suburbs and a snowy wasteland meet, which is convenient for fast vehicles and artillery. Tank crews will need to consider their tactics carefully, since the environment is not ideal for heavier armored vehicles and tanks.
Related:
Armored Warfare
,
MMORPG
,
News
,
Shooter