Tank combat game Armored Warfare has a new PvP map called River Point. Obsidian Entertainment want you to know about it so much that they have not just a trailer for you (which we have attached below), but a panorama of the map which gives a 360 degree view of the war-torn village. Take a look, it's pretty cool.
Available in Armored Warfare's very first Early Access test starting on May 27th, River Point puts players in this rural countryside with all of its rolling green hills separated by two rivers, and one very unlucky destructible village right in the middle of it all.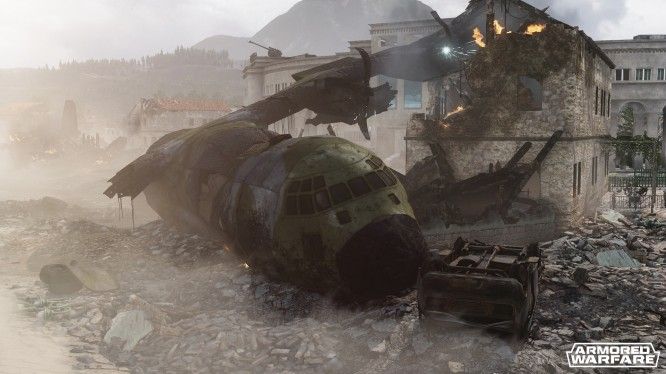 There will be plenty of opportunities for all types of vehicle class in River Point. With an open road separated from the rest of the landscape by a river where long-range vehicles can thrive, another road to the west allowing for quick access to the enemy base, an urban area with great cover which will suit main battle tanks just fine, another road providing a quick route to your team's scouts, and the eastern bank of the river offering the possibility of a slow, tactical approach due to its protective cover from artillery fire making it a great spot for heavier vehicles. River Point should prove to be a fun PvP map for the upcoming Armored Warfare.
To be among the first to play the River Point map in Armored Warfare, you can sign up for Early Access here.
Source: Press release
Related:
Armored Warfare
,
Early Access
,
F2P
,
News
,
Obsidian Entertainment
,
PvP
,
Shooter
,
Strategy