Obsidian Entertainment and My.com announced the dates of the Armored Warfare Third Early Access Test this morning. The test will run from July 1st, 2015 to July 14th, 2015. Tests will feature new vehicles and a new gameplay mode: Player versus Environment battles.
Armored Warfare: Third Early Access Test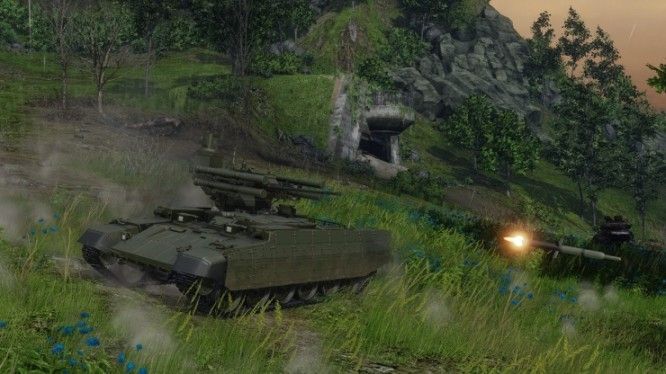 Apart from the features stated above, the Third Early Access Test will also bring several sizable optimizations to the game code, allowing less powerful computers to run Armored Warfare. The patch will also feature a number of vehicle rebalances, map changes and bug fixes.
The developers' blog lists the specific dates and times of the upcoming Early Access Test:
CURRENT TEST: JULY 1st to JULY 14th
EU Server:
5pm – 11pm CEST on weekdays
non-stop on weekends
NA Server:
7pm – 1am ET on weekdays
non-stop on weekends
To become eligible for the Third Early Access Test, players will be randomly selected from the Early Access sign-ups base, win a key in one of the giveaways, or get guaranteed access to this and further tests, as well as early access to Open Beta and other advantages and rewards including premium and exclusive vehicles, by purchasing one of the three available Founder's Packs. Players who already have the Early Access can download the client here.
Source: Armored Warfare
Related:
Armored Warfare
,
Early Access
,
MMO
,
MMOFPS
,
MMORPG
,
News
,
Update