Over the course of development for Crowfall, new technology and engines had to be worked out by the folks at ArtCraft in order to make all of the sandbox MMO's pieces lock together. It would appear, then, that the company is pleased enough with its engine that they've formed ArtCraft Technologies Inc. and will be licensing out their engine for other MMO devs to use.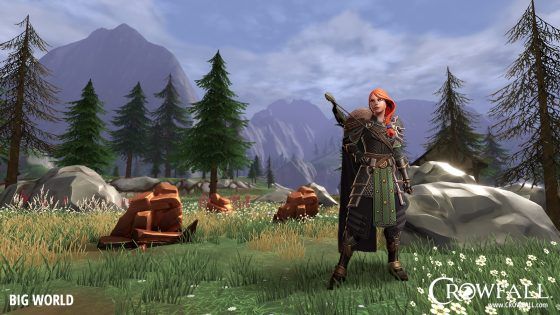 According to the press release, ArtCraft's Artisan Engine provides MMO devs with a feature set that tackles the numerous challenges inherent in creating a game for thousands of players. The engine handles networking, persistence, physics, procedural world generation, dynamic world editing and seamless world maps of over 5,000 x 5,000 meters in size. The engine also features an RPG layer to manage things like characters, inventory and monsters.
To help with the new enterprise, ArtCraft has hired co-creator of Wizard101, Pirate101 and Shadowbane Josef Hall to helm things. "The time and cost benefit for an MMO – and for other mediums, like VR and MR – is absolutely staggering," said Hall in a statement. "What ACE has built is impressive. This is a unique opportunity."
"This is a huge win for our company. Josef is one of the most seasoned MMO executives on the planet," said CEO J. Todd Coleman. "ArtCraft continues build a cadre of experiences that is practically unmatched in the industry."
Our Thoughts
Considering the sort of things Crowfall has been able to do over the course of its development, we're excited to see that the company behind the game is confident enough in its engine to start licensing it out. If this means more online worlds and engaging sandbox MMOs then we're all for it.
Source: press release
Related:
ArtCraft Entertainment
,
Game Dev
,
Games Industry
,
Industry
,
MMO
,
MMORPG
,
News