Judging solely on earlier word about Artifact chat, it'd perhaps be easy to assume the game would be a smoldering landscape of text-based toxicity. After some clarification from both the devs of the CCG and Valve, that doesn't appear to quite be the case.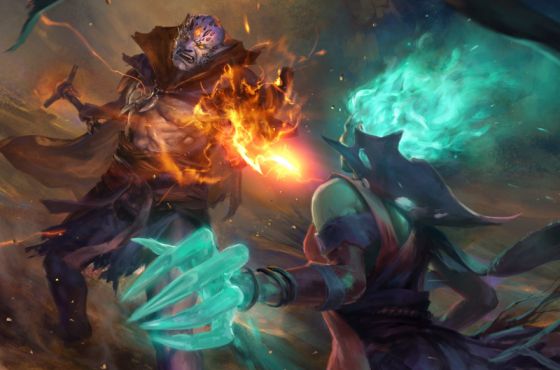 According to statements from programmer Jeep Barnett, the chat system being used in-game isn't being made by Artifact itself but from the Steam devs.
"I don't want to commit to features that other people at the company are then going to have to do," said Barnett. "I don't want to come back to the office and have a bunch of people yell at me like 'why are you promising to have these things that we're not planning on doing or are planning on doing?'"
When pressed about the matter, Valve confirmed that the option to entirely shut chat off will be included in the full game – a feature that was then confirmed by Barnett: "If you don't want to hear what other people are saying, you can turn them off," he said.
Further details on other chat moderation tools being implemented by Valve are expected to be confirmed at some point later.
Our Thoughts
Hopefully the ability to have digital loudmouths scream mindlessly into the void will alleviate some of the reservations people have about Artifact. As much fun as multiplayer games can be, often hell can be other people as well. It's an interesting catch-22.
Source: IGN
Related:
Artifact
,
CCG
,
Community
,
News
,
Online CCG
,
Online TCG
,
TCG