It's not the news we were hoping to share if you're a Western player eager to start your steampunk adventure, but the dates for Ascent: Infinite Realm Korean closed beta are at least a small indication of the pace of the game's release track. Though we can appreciate if that's cold comfort to you.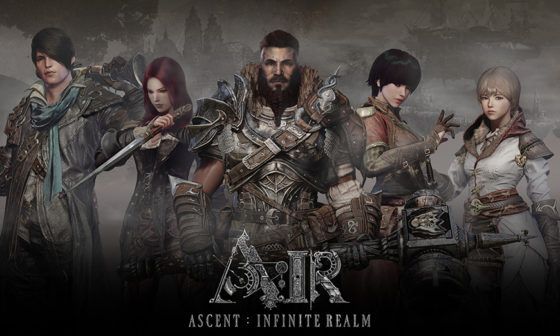 A:IR's Korean edition has begun raking in names for the MMORPG's closed beta test. It's not known the scope of the test itself, but the test is accepting those who wish to sign up as a group as well as those who wish to sign up individually.
A:IR KR will take up registrants from now, November 13th, until Sunday, December 10th. After that, CBT1 will run between Wednesday, December 13th and Sunday, December 17th. All five of the game's playable classes will be available, along with several mechs and airships and the RvR battleground of Dragon's Canyon.
For the record, the Western website hasn't had any major updates since the 9th, with preliminary information about the game's classes as well as a look at its booth which will be at this year's G-Star in Busan, South Korea.
Our Thoughts
It's hard to really come up with any sort of assumptions about A:IR's Western beta test plans, but a mid-December beta in Korea could mean that we'll perhaps see the game's round of testing kick off sometime in the Spring of 2018. A rather long wait, but if time means bringing a more refined MMORPG, then we're all for it.
Source: Steparu
Articles Related to Ascent: Infinite Realm
Steampunk Fantasy Sandbox MMO Ascent: Infite Realm Revealed
Ascent: Infinite Realm Game Page
The MMO Alpha and Beta List: November 10, 2017
Related:
Ascent: Infinite Realm
,
Closed Beta
,
MMORPG
,
News
,
Sandbox MMO