So, do you think that over $3M is enough to get a sandbox MMO off the ground? Apparently not! An Ashes of Creation Summer crowdfunding campaign that was planned as the game's Kickstarter wrapped up is now available today for those who want to get in on the fun(ding).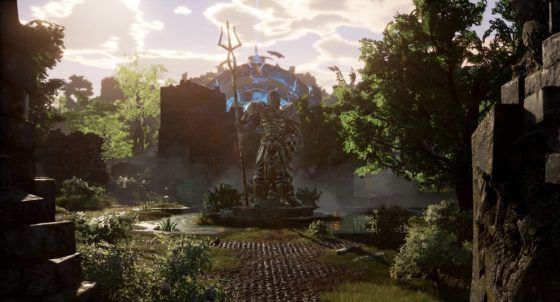 According to a video from Creative Director Steven Sharif, the summer crowdfunding drive is meant to be used for those who live in countries that Kickstarter has no payment options for. "One of the most common concerns we heard when we first launched our Kickstarter was that a lot of our members from across the world felt as though we were leaving them behind," said Sharif. "It is important to us that we include our fans in all regions."
The new funding drive will come with its own set of unique rewards if certain backer milestones are met, including unique furniture, a UI theme, and a "Wand of Many Things". Additionally, these rewards will become available to all backers, whether they come from Kickstarter or from the Summer campaign. On the subject of Kickstarter backers, emails should be sent out tomorrow that will give instructions on reward fulfillment processes.
The Summer campaign runs from now until July 21st. You can learn more on the Ashes of Creation website, and watch the announcement video below.
Our Thoughts
Another 30 days of crowdfunding? It will be very interesting to see what sort of reaction this elicits from MMO fans, both within the Ashes of Creation fanbase and without. Do you support the idea of opening up another 30 days of funding, or does this rub you the wrong way?
Source: YouTube
Articles Related to Ashes of Creation
Confusion Spawned by Ashes of CreatioN Referral Program Report
Ashes of Creation Funding Wraps Up at $3.2M
Ashes of Creation Q&A Talks RMT, Crafting Progression, and PvE
Related:
Ashes of Creation
,
Crowdfunding
,
News
,
Sandbox MMO