With 15 days left in the Ashes of Creation crowdfunding campaign, the upcoming MMORPG has shattered yet another barrier by blowing past the $2M mark. The total amount of new funds and new backers offers up yet another new stretch goal as well as confirms new goodies to existing backers and new features to the game itself.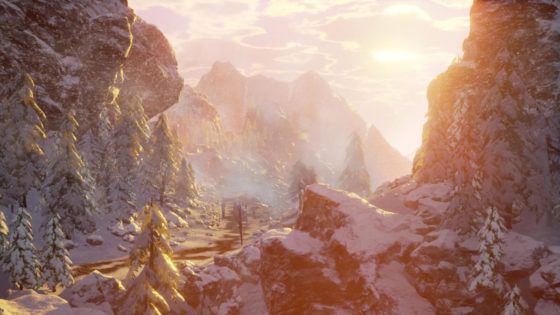 With the new funding total, every one of the over 11k backers will get the Tidesnapper underwater mount and the MMO will introduce Social Organizations to the game. Social Organizations are a form of reputation that is earned by completing goals or server-driven questlines as a member of a certain organization. Further details on how this new feature will work are expected in a blog post as development continues.
The next major stretch goal rests at the $2.5M mark with a new Underrealm race with beast-like attributes. A new stretch goal of an in-game Stock Exchange has also been included at the $3M level. This new economic feature lets players invest in Social Organizations, Nodes, and player guilds to earn extra money based on that guild or organization's performance.
"If a guild fails in a raid, shareholders in that guild may see a drop in its value. Or if a node advances in activities and trade routes leading to it, the shareholders may see a spike in their dividends," explains the update post. "The Stock Exchange System will bring a whole new world to how players can participate in the economy."
Full information can be found on the game's Kickstarter page.
Our Thoughts
The Ashes of Creation hype train doesn't need brakes, it seems. The new stretch goal does sound interesting enough, but we're also quite struck at how there doesn't appear to be any indication that there will be new stretch goals added should funding breach the $3M level. Perhaps the team at Intrepid Studios are serious about combating scope creep after all?
Source: Kickstarter
Articles Related to Ashes of Creation
Ashes of Creation Cinematic Trailer Unveils Stealth Mechanics
Walk the City Streets of the Ashes of Creation Metropolis
Ashes of Creation Nodes Detailed in Blog Post
Related:
Ashes of Creation
,
Crowdfunding
,
Kickstarter
,
News
,
Sandbox MMO