It took less than twelve hours for Ashes of Creation funding to be wrapped up as Intrepid Studios has pulled in over $800k as of this writing, clearing the requested $750k total. In a release issued today, the studio has offered up details on what stretch goals are planned for the upcoming sandbox MMO.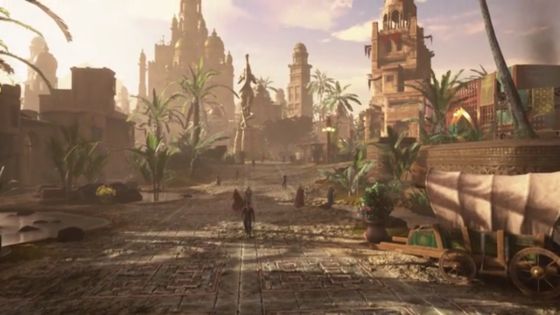 Intrepid's creative director Steven Sharif offered some heartfelt thanks to backers earlier today in an update on the Kickstarter page. "I started Ashes of Creation out of a passion for the MMORPG genre, and a love for our community," wrote Sharif. "That love has never been stronger than it is right now. I promise you that we will not stop until Ashes becomes the new standard of gaming."
"Not stopping", of course, means stretch goals, which are being offered starting at the $1M funding mark with the introduction of games of chance players can play in taverns. Enhanced mounts with group functionality and expanded naval content with more ships and more underwater exploration are being offered at the $1.25M and $1.5M marks respectively.
Intrepid Studios is also promising a wealth of updates over the length of development leading to release, including live broadcasts, hosted events, and discussion with fans about "the MMORPG revival". More information about Ashes of Creation can be found on the game's Kickstarter page.
Our Thoughts
Well, that didn't take long at all! It's very clear that many players are excited for what Ashes of Creation is bringing to the genre, and we are certainly counted among them. We are definitely looking forward to some more substantial updates from this upcoming MMORPG as development begins to take shape.
Source: press release
Articles Related to Ashes of Creation
Interview: Ashes of Creation on Building Their Virtual World
Interview: Ashes of Creation Wants to Bring the Virtual World to Life
The MMO Alpha and Beta List: April 28, 2017
Related:
Ashes of Creation
,
Crowdfunding
,
Kickstarter
,
MMORPG
,
News