It's said that passionate people wear their heart on their sleeve. Now, those who are passionate about the upcoming MMO Ashes of Creation can wear their fandom on a jacket. Or at least guarantee early access to the game. In either case, the Ashes of Creation store is ready to take your money.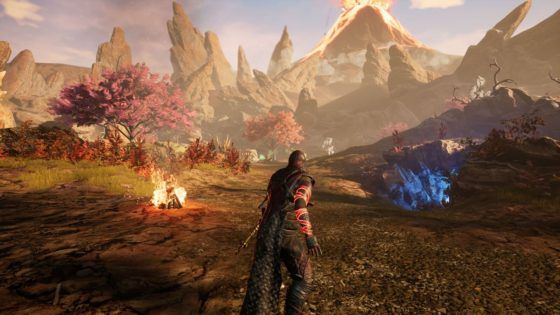 The storefront currently offers four pre-order packs for the game itself, ranging in price from $75 to $500. As one expects, each tier of pre-order pack includes varying degrees of access to the game's planned alpha and beta tests along with a variety of cosmetics for the game. Each pack also includes a different number of entries of your name for consideration to the still-undated Alpha Zero test.
If you're the sort who prefers physical merch, the store also features hoodies, t-shirts, a mousepad, and hats such as the bright red "Make MMOs Great Again" hat. The storefront also has sections for pets, mounts, accessories, and buildings, though these sections currently have no stock.
While dates for testing are still not available, a press release shared by Massively Overpowered states that the pre-alpha/Alpha Zero test is "right around the corner", with more alpha and beta test phases planned through the span of 2018.
Our Thoughts
While getting a more detailed report on when testing will kick off would have been nice, we have to assume that they're near the point of starting testing soon. Or they're just looking for more money. Depends on one's point of view, really.
Sources: Ashes of Creation shop, Massively Overpowered
Articles Related to Ashes of Creation
PAX West: Hands-On Ashes of Creation
Ashes of Creation Wants to Make Taverns Important
Ashes of Creation Interview with Creative Director Steven Sharif
Related:
Ashes of Creation
,
Merchandise
,
News
,
Pre-order
,
Sandbox MMO